Some of you may remember a post many moons back about the west windows of the school.  I believe I called it "Why Are the Windows to the West Bricked Up?  (yes, very original, I know. ) You can jump to it here:
Anyway….a few weeks ago, before this recent cold snap, we created the first view west in about a 100 years.
We've already spent hours (OK, well, maybe just minutes at a time, at these temperatures, let's be realistic about it) gazing out the window and the new view.  We can see our little frog pond, and all the way down the hill to the bigger lake.  Glimpses of Neighbor Shane's and even all the way across the fields to Russ and Margo Hansen's farm are even possible.
The light in the south west corner is amazing, so maybe there was something to the argument that it would be distracting to the students.  The picture doesn't do it justice.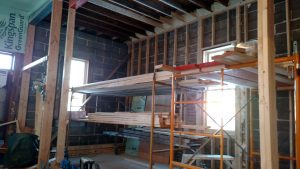 A second window will be going in the future bedroom space once it warms up again.  Adding windows to a stone house involves cement work and tuckpointing, which is my specialty and has to wait until the water in the mortar doesn't freeze immediately.
We got another wonderful Christmas gift this year in the form of a picture of one of the teachers at Bass Lake School.   Her name was Lucy Orr, which is ironically the name of the school up the road.  Perhaps she was in attendance when the windows were blocked up, making it highly appropriate for her to join us now as we unveil them again. Her daughter stopped by this summer and promised to send this picutre and was good as her word.  She was a beautiful lady and her picture and story is a beautiful addition to our history.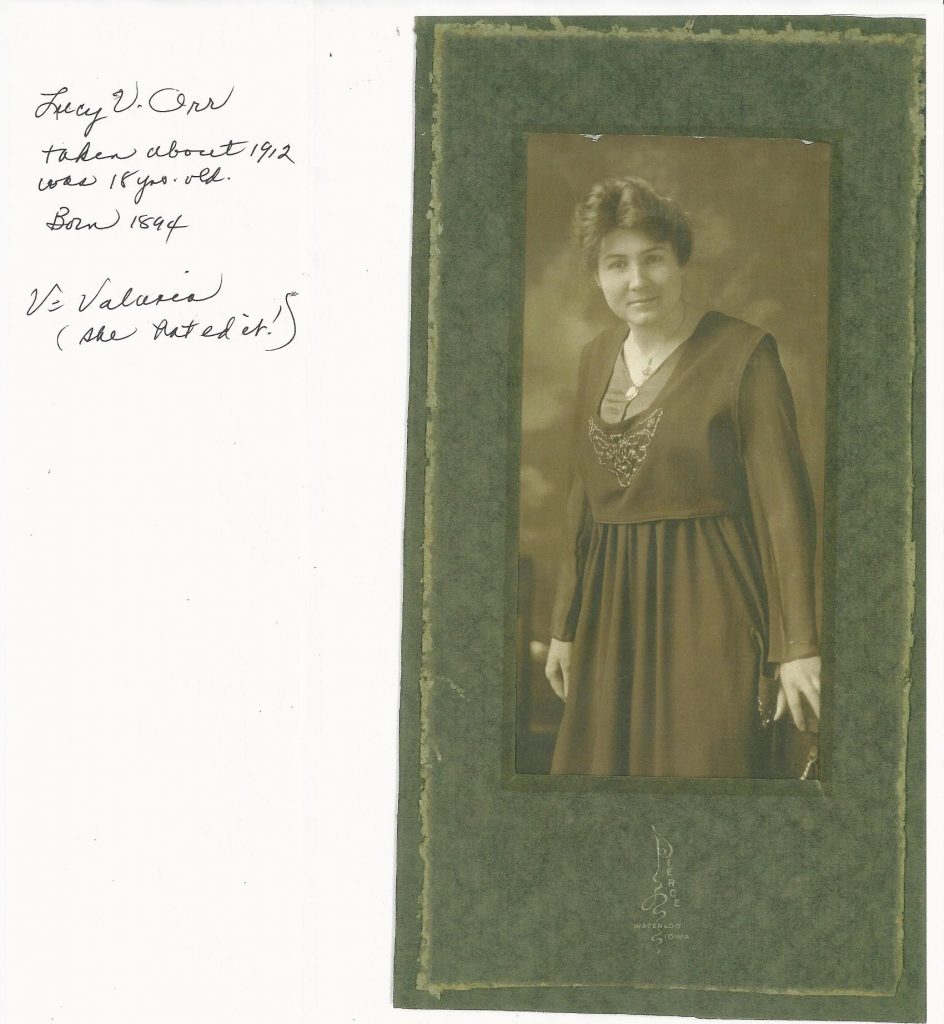 Last but not least, have a wonderful holiday season and we will see you in a
Happy New Year!