January started with such promise, we were so excited about the progress made on the bell tower, It's still something to look at each time we come in and out.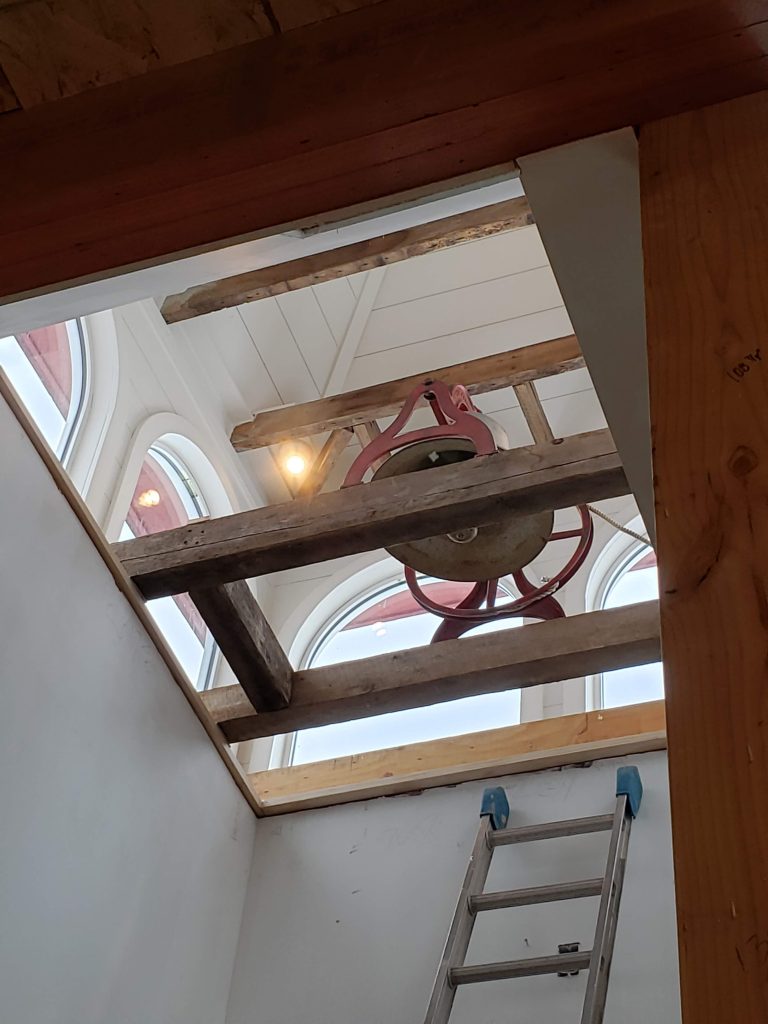 Excited to move to the next step, we quickly started work on door trim and cleared out the upstairs so that the drywaller could come in a finish another area. We need him to do his work, so we can start on the very exciting (to me) kitchen and flooring. We were ready January 15.
We're still waiting….
But we aren't ones to sit still, and although it wasn't our typical productive work, we found time to have a winter fire here at home.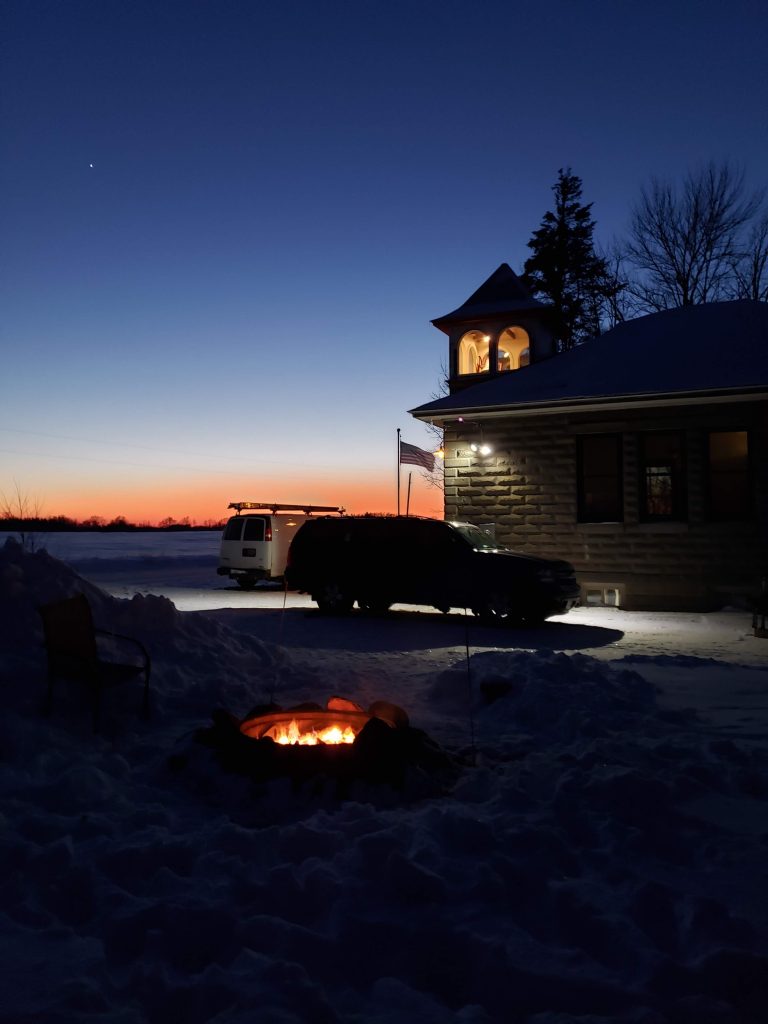 And a post-Valentine's day mattress burning over at a Farmer Geoff and Kristen's (formerly Farmer George's place, now being revitalized by his kids).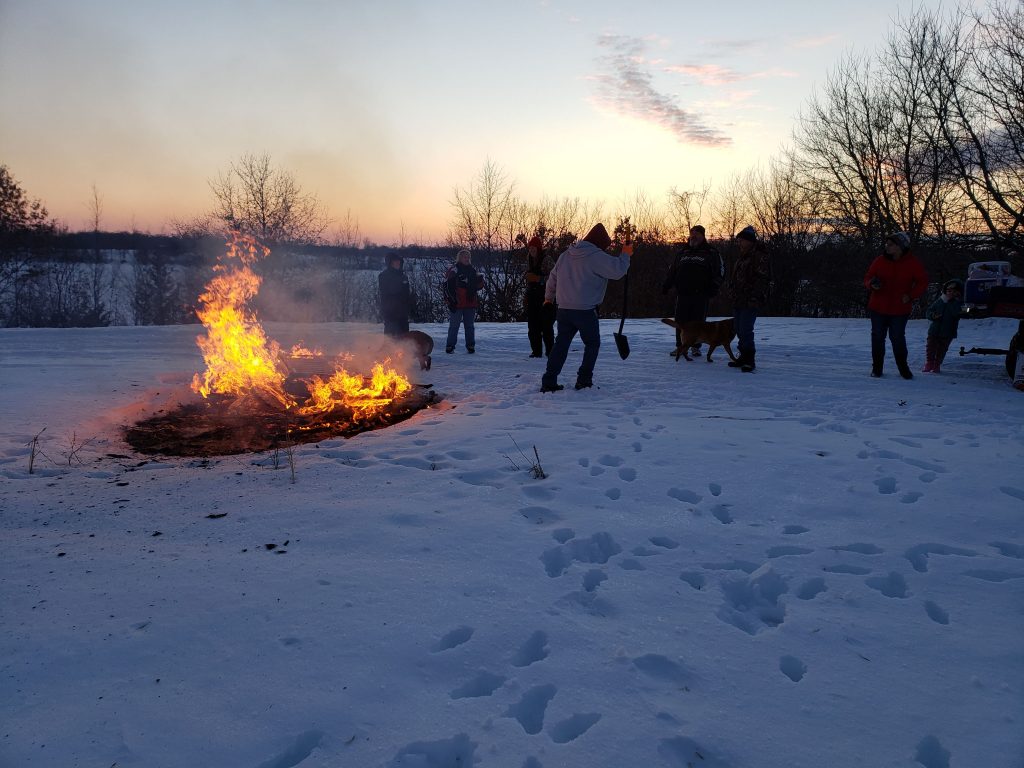 Next month should be more productive. If we get the drywall done (fingers crossed), the kitchen cabinets should be done in 30 days. Here's hoping the next post has some great new things to see.