No nono, don't get the wrong idea – this certainly isn't the end! But we have had some pretty significant lasts the last few weeks. I'll start with Marie.
Back in 1943-1944 or thereabouts, our Bass Lake School was in the middle of it's last years as a schoolhouse proper for the local kids. The current teacher wasn't able to continue teaching at Bass Lake, so the search was on for a replacement. Fortunately just up the road at Orr School was a solution. A young teacher in her first years of teaching, just out of the Normal school in St Croix Falls was willing to make the switch. Enter Ms. Olsen, the last teacher of Bass Lake School.
I was fortunate to spend an hour talking to this amazing woman. Marie took on a schoolhouse FULL of kids, from grades one to eight. Those last years were some of the fullest the school had ever seen. Not only did she run the school like a pro, but was inspired to continue teaching for decades, in schools here and to the far reaches of Alaska. A most amazing lady and my new hero.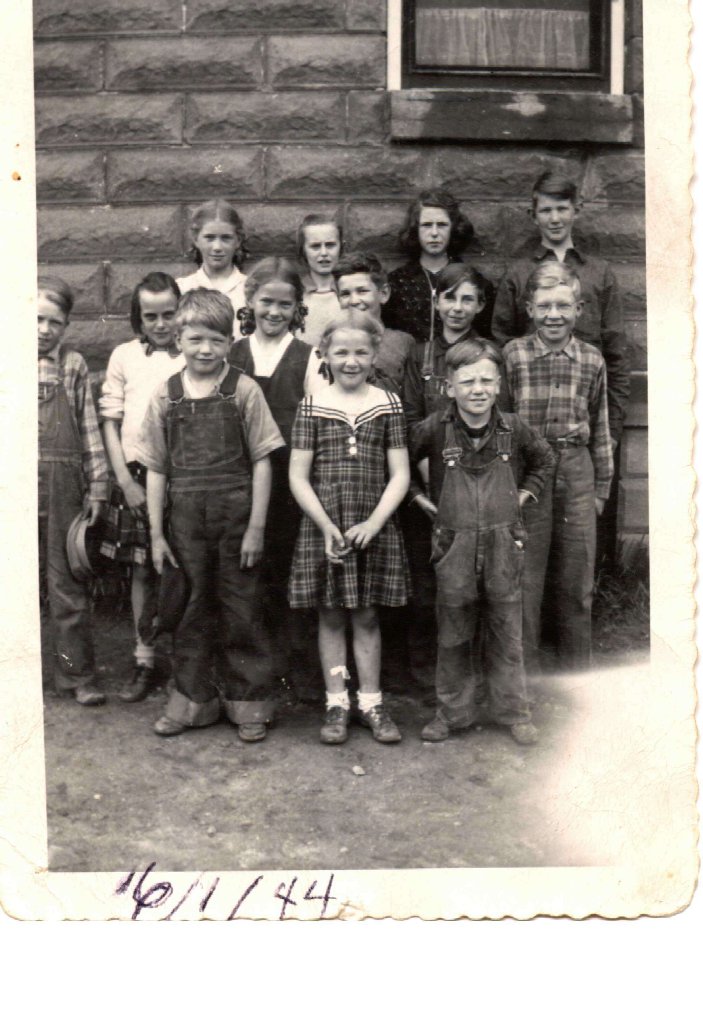 Talking to Marie was the first and best of the lasts, but there were others for us. This doesn't look like much, but it is the last bit of framing to the interior.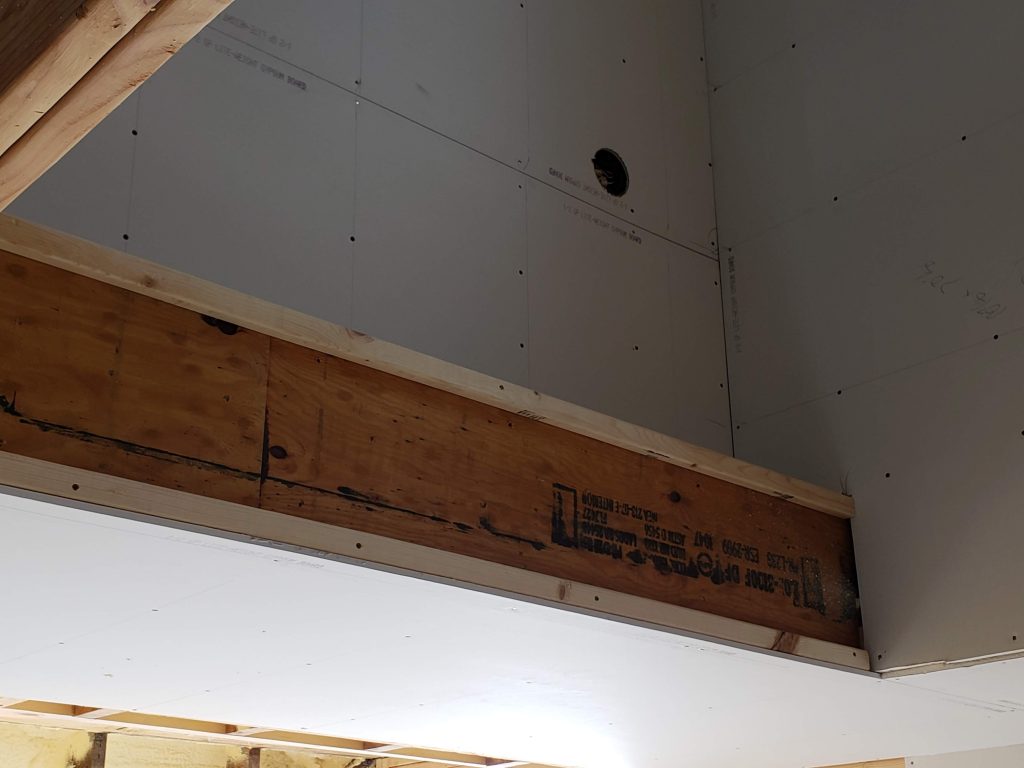 And this, can you guess, is the last sheet of drywall.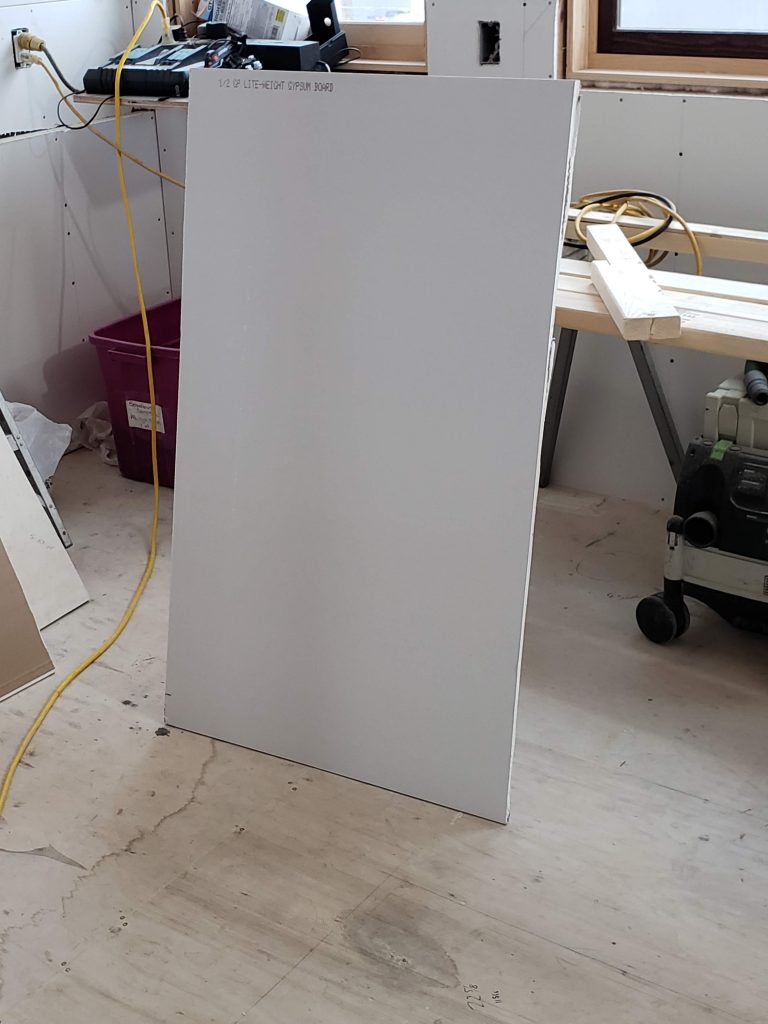 With that, at last, we're finished with the 'construction' bit of this restoration and are moving into 'finishing' stage. Hooray! Now we can really start to get creative and bring the personality of the school back in.
But that leaves us with one more last – one last move of all the stuff we drug upstairs for general living back to the basement for a few weeks while the taper comes in to finish the ceiling and walls. This actually created a first for us as we tried to find places for all the things. I'm thinking this should become a thing – a fridge and coffee maker in the bathroom. Whaddya think?