Long ago, as we we're in the process of dismantling the school several years past, we discovered, way back behind some of the wainscot and lath & plaster, a tiny bit of old color. It was similar to this:

We really want to preserve as much historical accuracy as possible, so it was an easy decision to re-install the color at the school.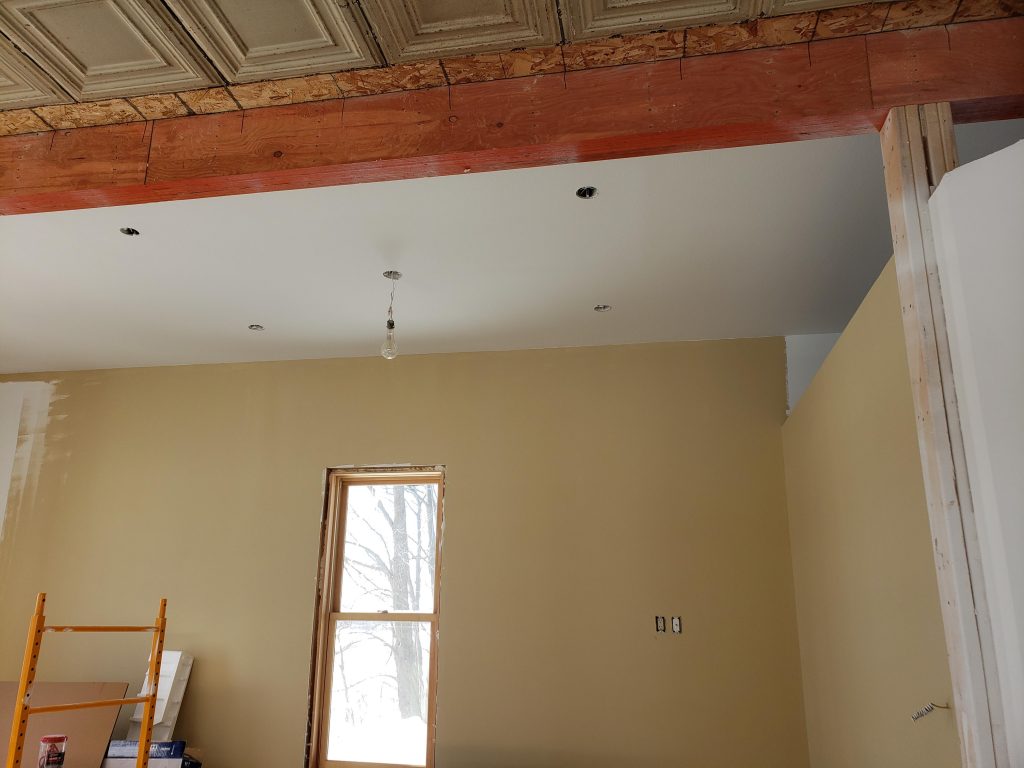 But like all simple answers, it inspired more questions. Was this color originally white, and somehow faded to tan? Or did it start out as yellow, and darkened over time with the addition of oil stove smoke? I'm leaning towards the latter, because the ceiling tiles seem to be of the same paint, but have aged differently being on metal.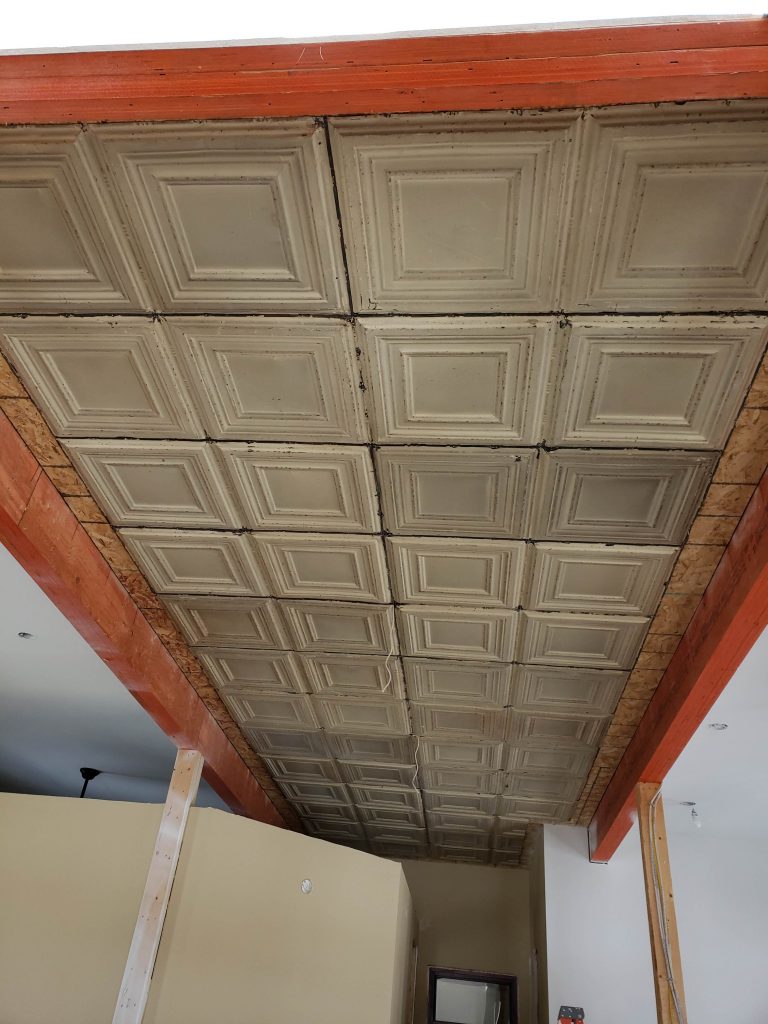 And as you can see, we've re-installed the tin to the center of the schoolhouse. Due to rust and age, we didn't have enough to cover the entire ceiling, but I think this retains the sense of the original tin ceilings.
In trying to imagine the original look, I went searching in the archives. I can just see the color above in this picture, can't you?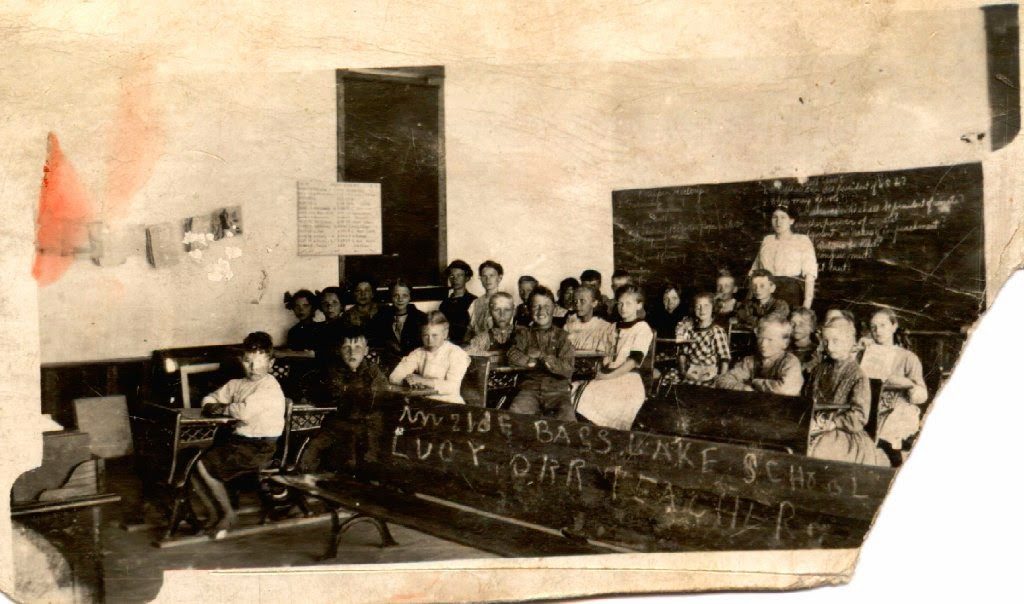 This is one of my favorites, featuring the one and only Lucy Orr (who is my friend June's mom). It seems like it was a pretty light color, at least. Anyone recognize yourself here? My notes on the back of this pictures says Walter E. is somewhere in the back. Who else is here? Roll call!
Meanwhile, outside some colors never change. This has been a historic winter of white, with 35″ of snow falling in the 28 days of February alone.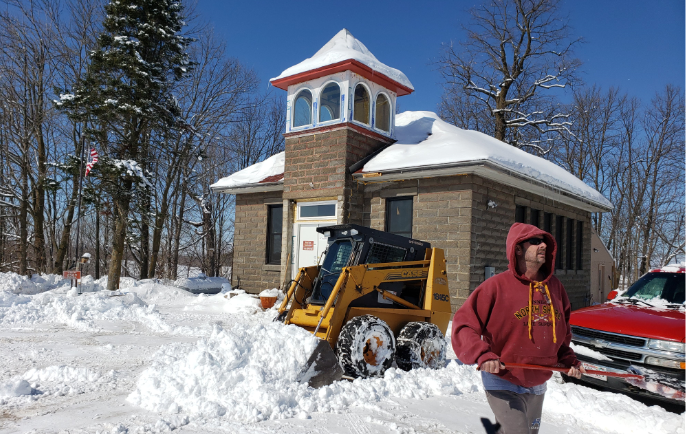 What also doesn't change is the generosity of good neighbors who come and dig you out, time and time again. Thank you Shane.