We're Back! After a pause to let our bank account catch up with our plans, we are back to making progress at the school. I hinted last time that those random boxes were part of the next steps, and yes they were, in a great way!
While the kids back when would probably have been happy with indoor plumbing and losing the his & her outhouses, we weren't quite satisfied with that. So we carved out a bit of space at the back of the school for a little bathroom.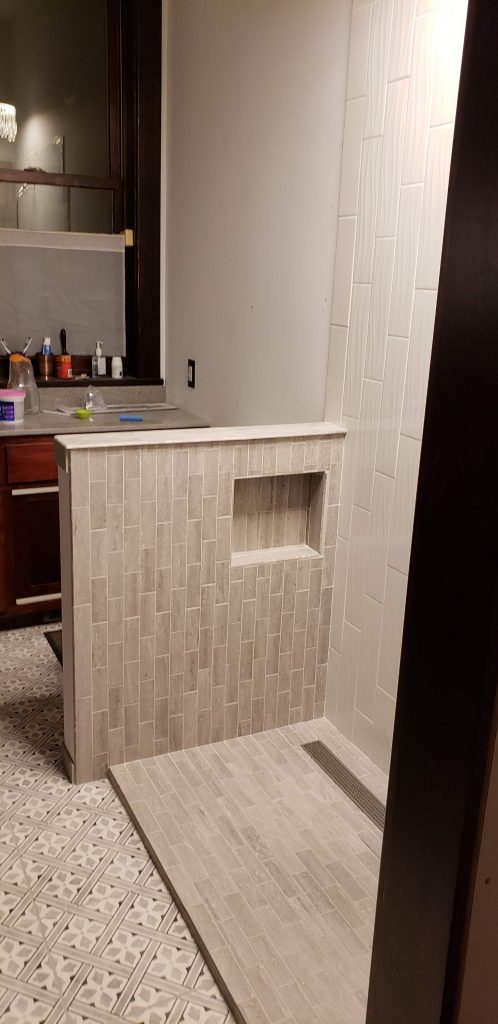 We allowed ourselves a little creativity with the back wall tile and fancy-schmancy showerhead (available at your local Menards!). Not exactly historical in style, but I think it's pretty cool anyway.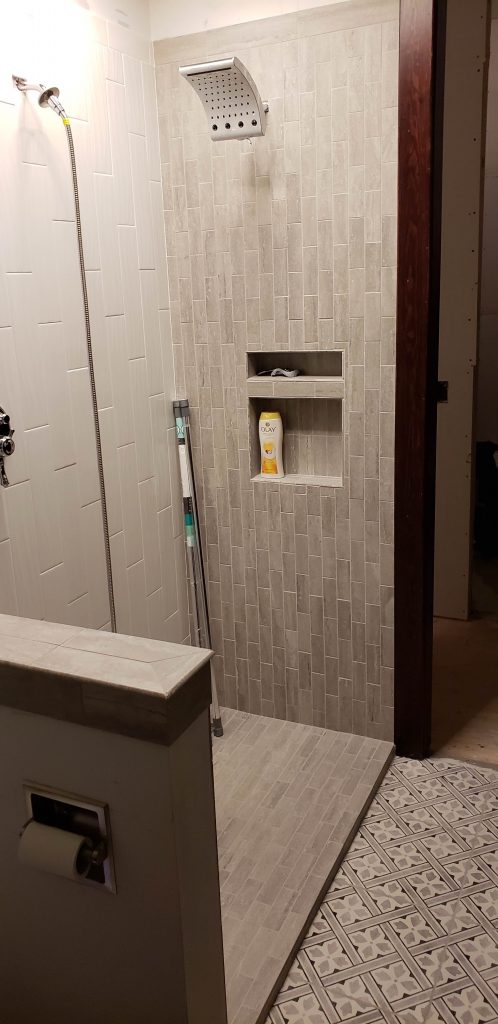 The cement tile is something I hope any good schoolteacher would have appreciated, with it's solid geometry and ordered lines.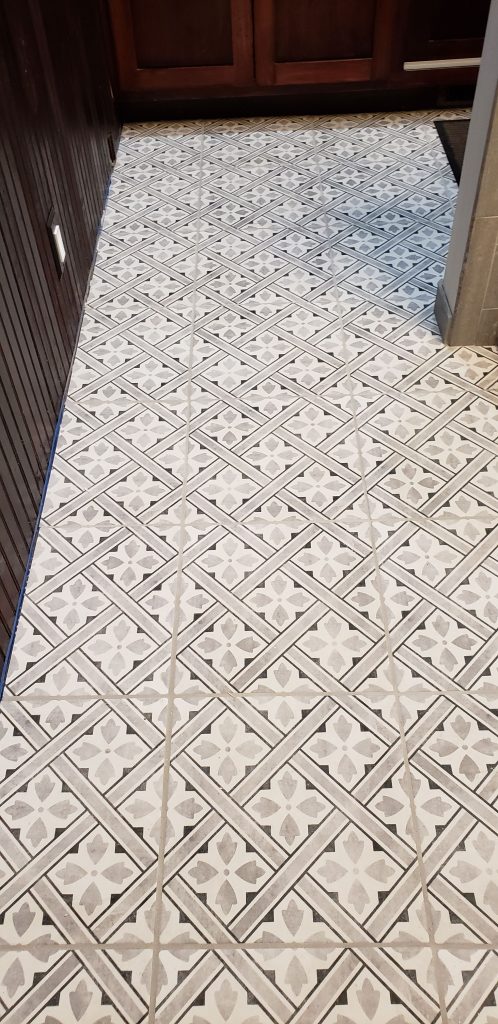 We have yet to pick the paint. My first thoughts led me to a clear, simple white, but lately I've had visions of blue. Playing with some options…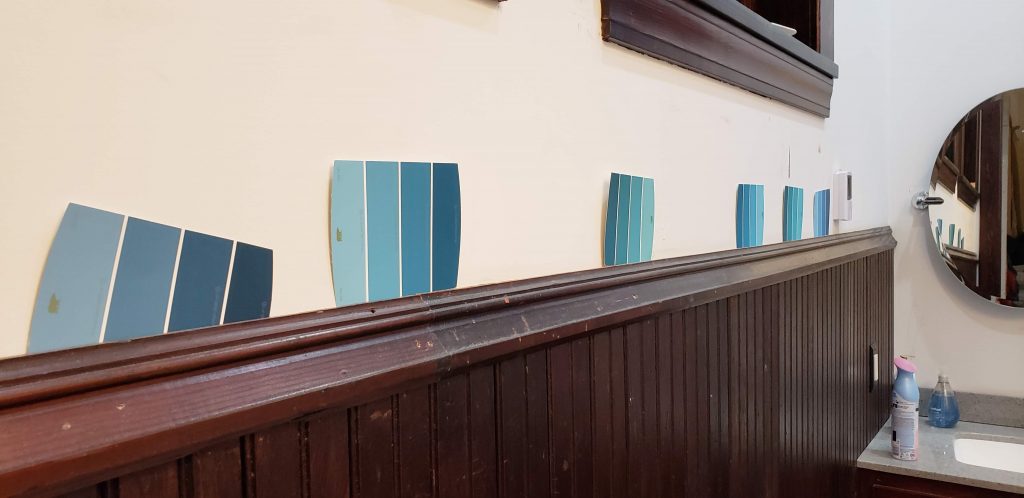 Tile wasn't the only thing we worked on. Really, one of the most exciting things that happened was this…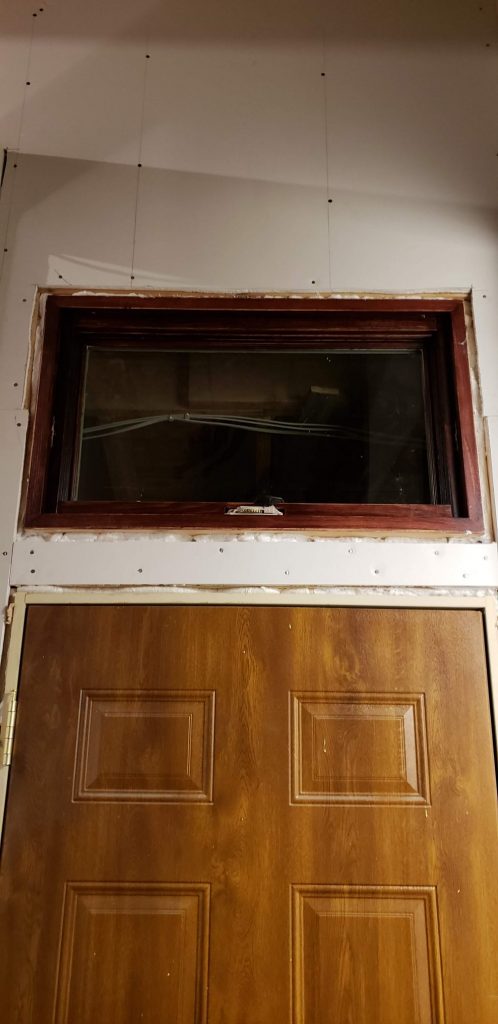 A door? A window? It may not look all that exciting to you, but what this represents is THE LAST WINDOW to be installed!!! Can I get a Hip Hip Hooray!!!
And in a team update, Chicago the Cat has become the bubble wrap tester. He reports that it makes an excellent nap spot. Jax remains unconvinced.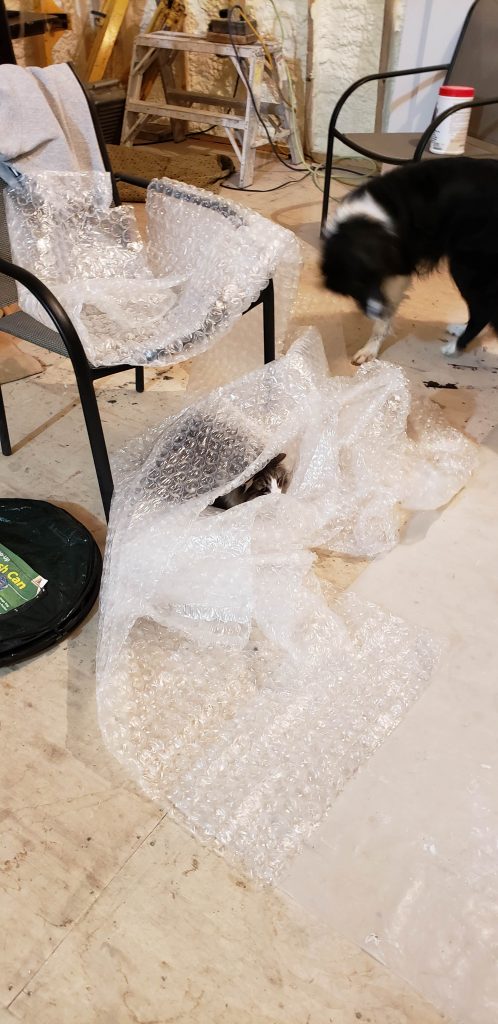 Coming up soon – drywall.
Until next time!