This weekend marks 4 years since that fateful day when, while trying to avoid work at home, we took a Sunday drive to Wisconsin and found our forever home.  Judging by this old facebook post, I already knew what our future would hold: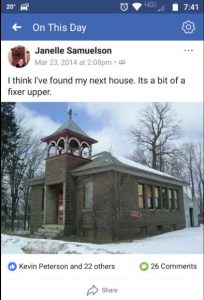 We have come so far since that day – but yet there is so much more to do.  I get so excited just thinking about having it come together – but that brings me to the rest of the title of the post;  it's time to get back to work!
It's been a loonng, cold winter, and the last month has been chock full of staying inside on the couch and keeping warm. OK, there was that work thing and a lot of work travel, but lot's of couch time too. Spring is at least on the calendar if not in the air, as we are expecting snow today again. Warmer days (40's, so relatively, it's all relative) mean we need to hop to it again. But slowly.
So we will start with the windows – where it seems we left off when we were distracted by the bell.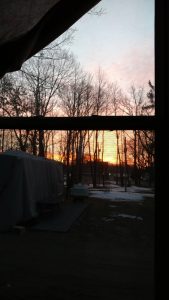 A couple months back, we created sills for the new west windows.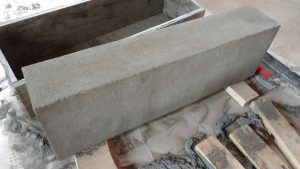 Well, now they look so good that we've decided we need to do new sills for the other windows. These should have nice sharp corners, not these crumbly corners.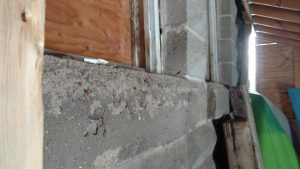 Seems easy when discussing over a beer, but realizing now that's 10 more sills to pour. That's a lot of bags of concrete to haul home. But one at a time, we will tackle it.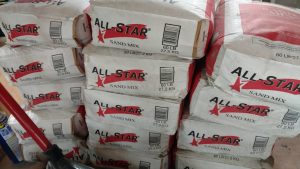 That's enough for now – like I said, taking it easy to start out. Gotta stretch!