We've been so fortunate to show some great progress in the last couple posts, but I wanted to take a step back and show some of the little things that are happening as well.  Or maybe, I just want to prove I do more than take pictures and write for my part in all this. 😉
Project one:  bat houses.  A couple evenings we sat out front and just watched the school in the late evening, counting bats.  Turns out, we have about 15 mama/baby pairs.  Fortunately the babies are now big enough to manage on their own and fly about in the evenings.  Just in time, as the roof replacement is looming.  To encourage them to find a new apartment, we built and hung 5 of these around the yard.  We love the mosquito patrol they do, but we're not so hip on sharing our attic space.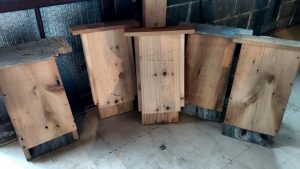 Project 2:  tin ceilings.  Eventually, all the tin ceiling will need to go back in, but before then, each one need to be reshaped, sandblasted and fit into the plan.  I've taken on the sandblasting project, one tile at a time.  At least I can catch a few rays while I do it.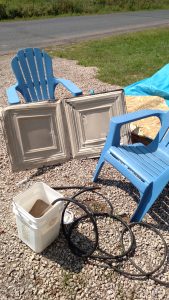 Project 3 (see, I told you I was busy!): tuckpointing.  You might remember my desperate plea for knowledge on how to conquer the tuckpointing technique. After questioning everyone that even looked at it, reading whatever I could get my hands on, and about a dozen failed tries, I think I have it figured out.  I'm at least to where I'm ready to add the red colorant again.  (this picture is an earlier attempt…I did get better after this…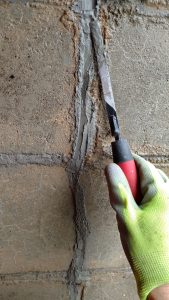 .
That's it for me, but it more is happening.  It looks like we will be getting fiber optic phone line and moving into the 21st century soon (don't mock, this is huge for us!)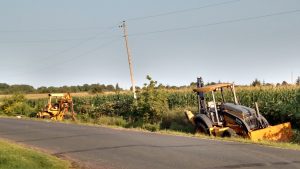 Another biggie was opening up a back door.  We removed some of the brick under one of the windows to put in a second access.  The door is cool, but the bricks are cooler.  Miracle brick, the form is stamped 1903?  1909?  From the archivist, we are guessing they were made right down the road in Cushing, or right up the road in Atlas.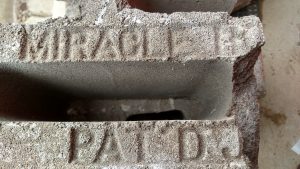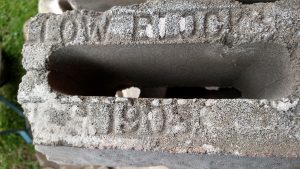 Last but certainly not least, a sneak peak at what's coming this week..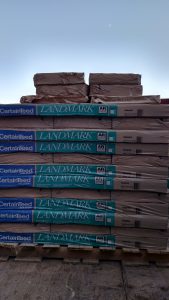 Check back after this weekend or drive on by if you're up this way.  Things are looking rosy!