Last weekend was a busy one. The River Road Ramble open schoolhouse and yard sale was a huge success.  We were so excited to see all of you out here.  We had lots of visitors stop by.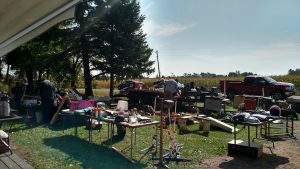 And inside, so many great conversations!  Visitors whose moms, or dads, aunts or uncles attended school here or taught school here. It was wonderful to meet you all and I hope you come back soon – stop by anytime and say Hi!   Of course, I put up my display of found items, pictures (those I could find – I apparently hid a box of these from myself)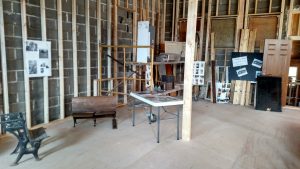 And another vote:  which color for the bell tower?

Sunday – what do you do after a long day in the hot sun?  Sleep in, naps and movie watching, of course.  Work?  Maybe next week.