Here are a few pics from our first look at the schoolhouse. The kitchen was full of great furniture from the 50's and 60's, some earlier some later, and tons of dishes.  Even the pantry was still stocked….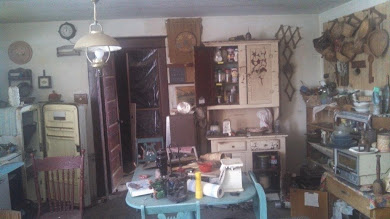 Some of the walls still have the original chalk boards and eraser holders…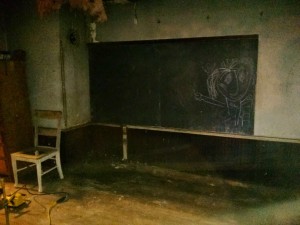 and a solid washing system, if you don't mind doing it outside.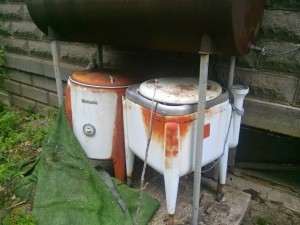 Up above the dropped ceiling, we found the original tin tiles.  Can't wait to get the faux ceiling out of there and see it all.