A lot of the work at the schoolhouse is governed by "The List".  I keep a master list of everything that needs to be done, bought, accomplished or hauled in regards to the school.  Without the list, we are lost.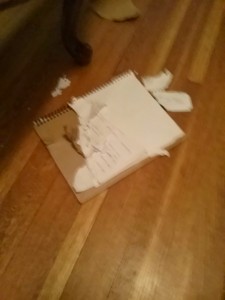 This week, I came home to find that our canine team had decided the list needed some remodeling, so they ate the top half.  This definitely had an effect on our weekend plans  – but turns out not necessarily for the worse.  We stopped by the schoolhouse briefly to take measurements for the basement foundation work, but eventually found ourselves at Stone Lake, WI for the Cranberry Festival.  We had a great time once again in Wisconsin and really relaxed over the weekend.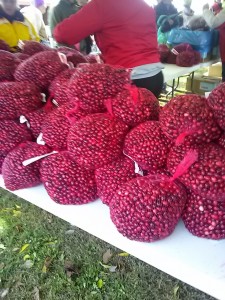 Gave me some great ideas for the future of the school….maybe we could make cranberry wine as a side-job.  (like extra jobs is something I'm looking for!!)
Anyway, it's getting cooler and we should start to think about putting a good blanket on the school and working inside more soon.  Time to tackle those floorboards soon. Anyone out there really love pulling nails?