Just a quick note – we had to visit during the busy holiday, missed it too much.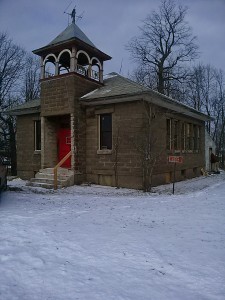 Last week the school got a good foot and a half of snow, most of it melted now, but still beautiful.
We followed tracks of several little furries, but no sign of them inside.  They're either more sneaky this year or have hightailed it to somewhere more promising.
Took a minute and turned the crank on the post jacks…another creak, another pop and another 1/4″ up.
Last but not least, left a little holiday decoration.  Now back to the planning!