I've rebuilt the schoolhouse!  OK, well, not really, actually with wood and brick, but in my mind, about a thousand times.  I've got some great ideas and some draft paper -what more is really needed??  Since the first call for ideas went out, the schoolhouse plan has included a second story, removed the second story, moved the theoretical kitchen to 4 different places and the stairs to the basement to 5.  It's probably good it's all on paper right now….
But aside from dreaming, we come to visit all the time, as do our neighbors and friends who stop by.  We so much appreciate the visits – I believe our schoolhouse gets lonely.
Last week was gloriously sunny -for about 30 min, but long enough to see this interesting perspective.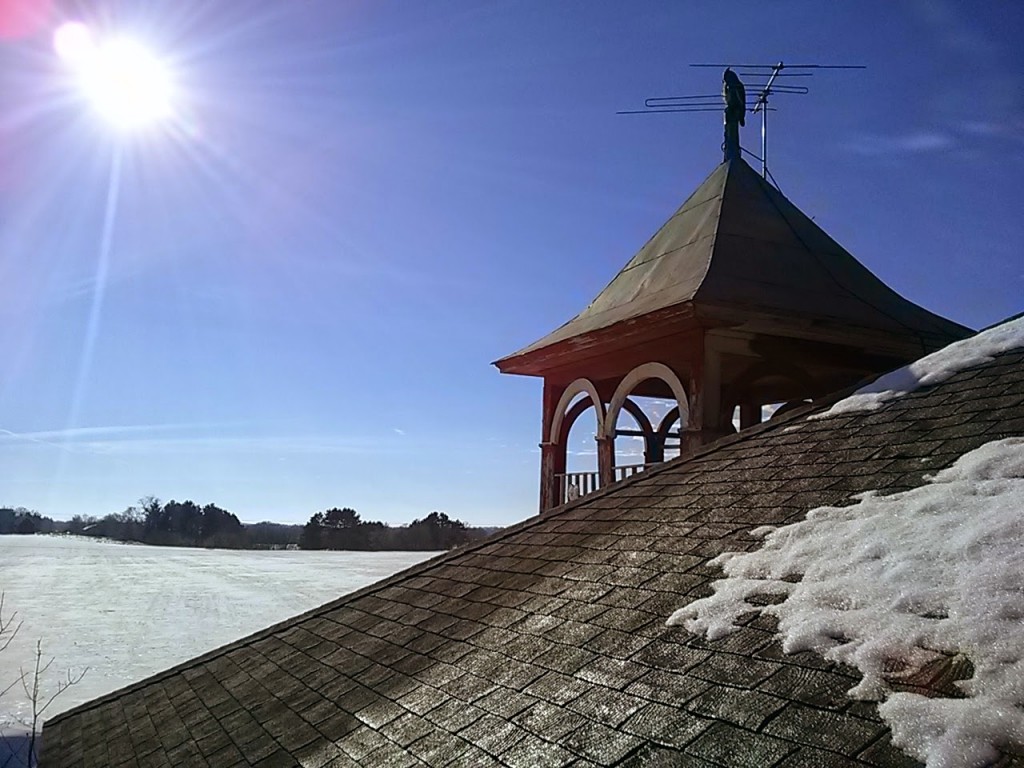 While I was up there, there were other interesting sites to see, like the ongoing battle of the raccoons.  We've decided that if they are there now, they will stay there til spring, when we serve another eviction notice.
Raccoon highway 1
So back inside we went.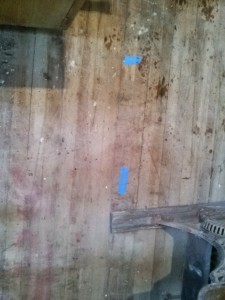 The blue tape was not evidence of a crime scene, but of future possibilities for walls or stairs or who knows.  Whaddya think about a coffee/beer tap/cinnamon roll dispenser?  Ah the possibilities are endless!