What a glorious week of sunshine and 70 degree weather in March!  We absolutely couldn't stay away.  So we packed up the crew and headed north.
First things first, made sure the outhouse and the Bass tree were still in place.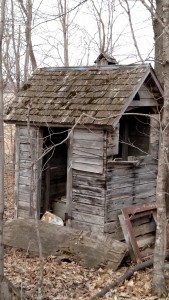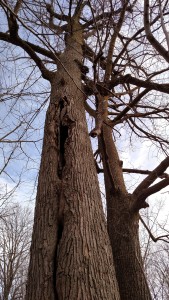 Next, a quick check down the hill, and I'm thrilled to find our pond is back.  Bring on the frogs and snappers!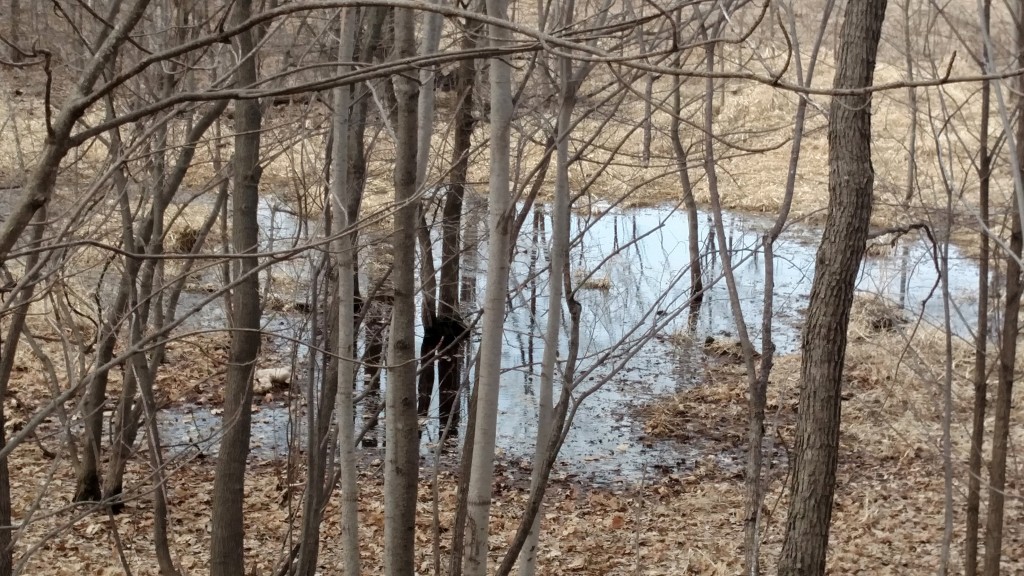 Next on the list – START WORK!  This schoolhouse has this fascinating hold on us, making us forsake our lazy Sundays and start wondering "Hey, what work could I do?"  But it is what it is, and we are captive and captivated, so we dive right in.
We took up where we left off indoors pulling up floorboard to save for later reinstallation.  Interestingly, when we left off last fall, we picked a great place.  The next couple rows of flooring had been nailed down, mmm, well.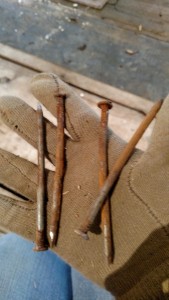 We hold two theories.  One, they started laying floors from each of the sides and worked toward the middle, and that the middle row was just not quite as easy to get in.  This theory is supported by the fact that the middle row of boards was only 3/4 as wide as the other ones.
The second theory is that at some point, someone decided THEY…HAD…HAD…ENOUGH…OF…THE….SQUEAKS!!!!
What's next?  We spent the winter trying to decide on the new layout.  I won't share that just yet, since it's gonna change a thousand times before we are done.  I will mention that I think a view from the entryway all the way up to the bottom of the bell would be pretty awesome.
In the meantime, we will probably be setting up the camping outfit, determining the best way to box up the chalkboards for safe keeping and starting the search for ceiling tiles.  Anybody have any of these in an old storage room you'd be willing to part with?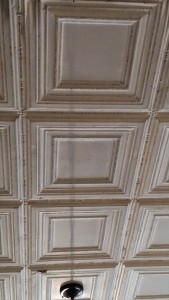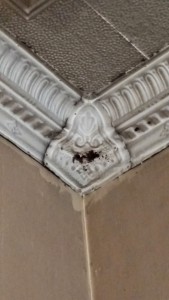 Next weekend will be hit or miss, but very, VERY soon you'll be able to stop by pretty much any weekend and find us there.  Come and chat.  Bring a picnic. Bring a hammer. Or a chain saw.  Or a backhoe.  We'd love to see you!