This weekend was all about wood.  Chopping it, picking it up, stacking it. Repeat.  I thought if I cut off all of the branches holding this monster up, it would come down all by itself.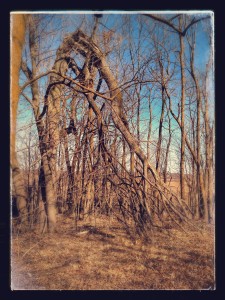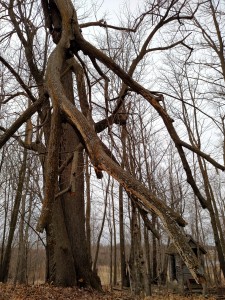 Turns out, it was more tenacious than I thought.  Here I've got all the branches off the ground, and still it stands.  It sways nicely, so I think I'll just leave it and see if wind, gravity and the course of time will take care of this….
If only this was the one and only to tackle, life would be simple.  But there are more, including this beauty which is unfortunately no longer among the living.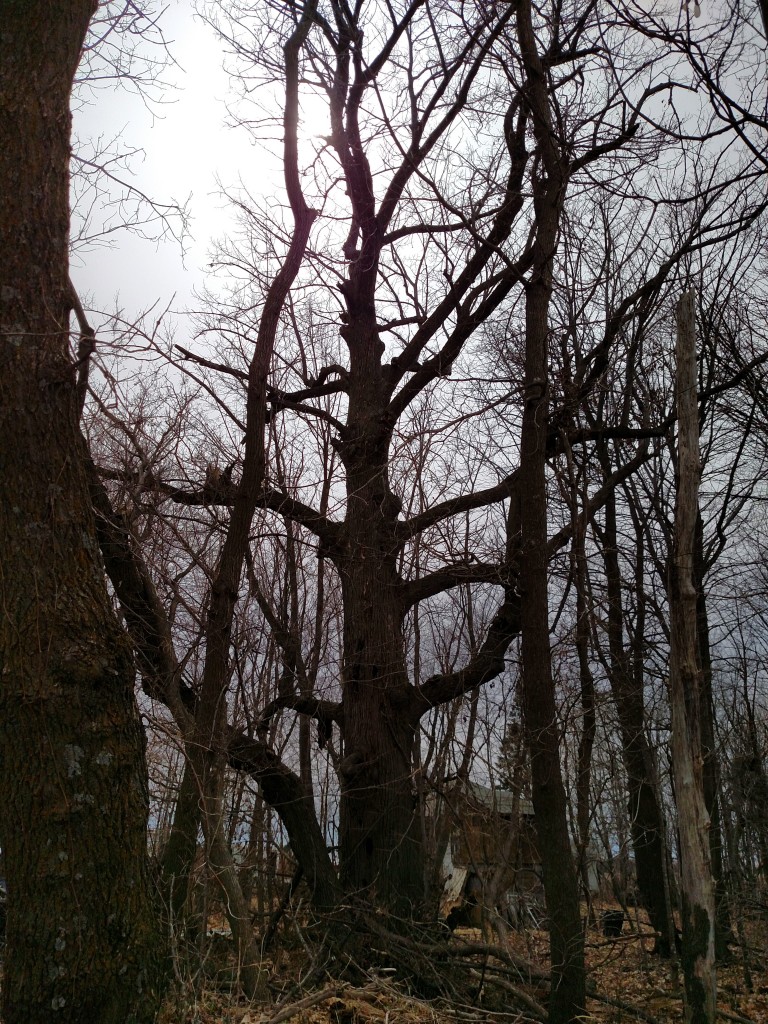 But all the work did yield some interesting finds.  This was tucked back under some woodfall…target practice anyone?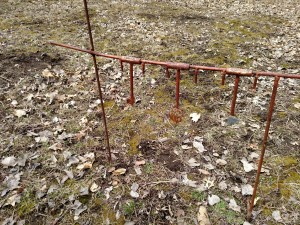 Lucky even got into the action.  He decided his job would be to collect all the cockleburrs in the neighborhood.  He did a fine job!  What I find even more amazing was his 'after' shot…he looks about 10 years younger…I'm thinking of shaving my head too…..