Happy Memorial Day to you all!  This was a great weekend of progress at the school.  Thanks to all of you who stopped by to say hello – its always great to see friends and neighbors.
Started off with beautiful morning sunshine.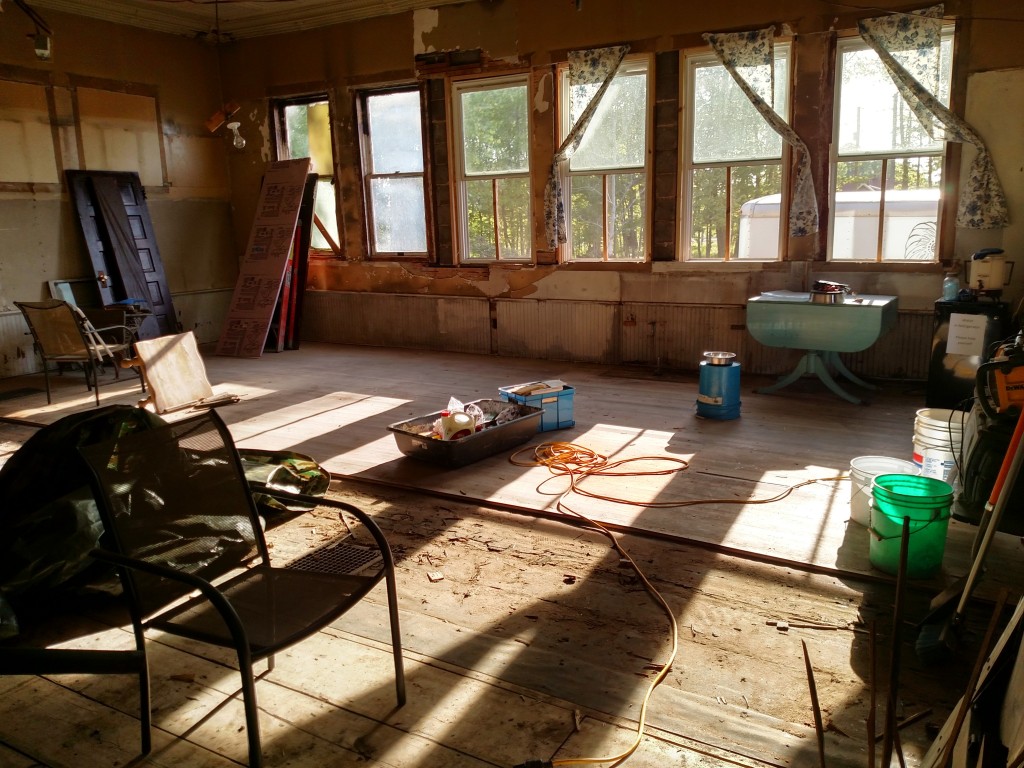 After getting set up, and grass mowed, we started with filling the dumpster.  There were several 'pockets' of stuff to clear out that we had collected over the winter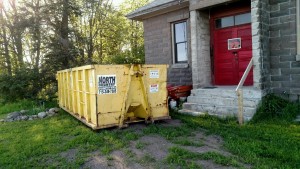 That gave us room to resume pulling up floorboards.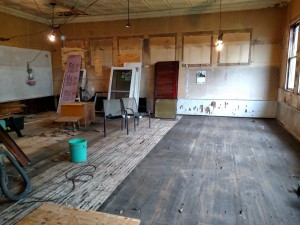 Made it all the way across, and into the foyer too.
Next, we started tackling the walls.  It was surprising to find that under the drywall on this wall, it was silver!  I can't imagine what that was for originally.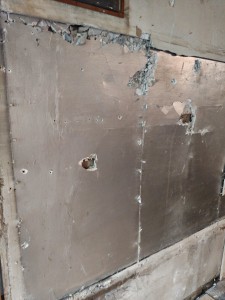 But our focus is to get weight off of the floor joists under the bell tower. We worked to expose the wall beams so we can see what additional support is needed to make sure that tower stays put.  So after pulling off the beadboard and storing it for later re-install, down came the lath and plaster in the foyer. What a difference! But to emphasize how much we need to shore up, the 2×4 to the farthest left in this picture is all that is holding up that corner of the bell tower on this corner.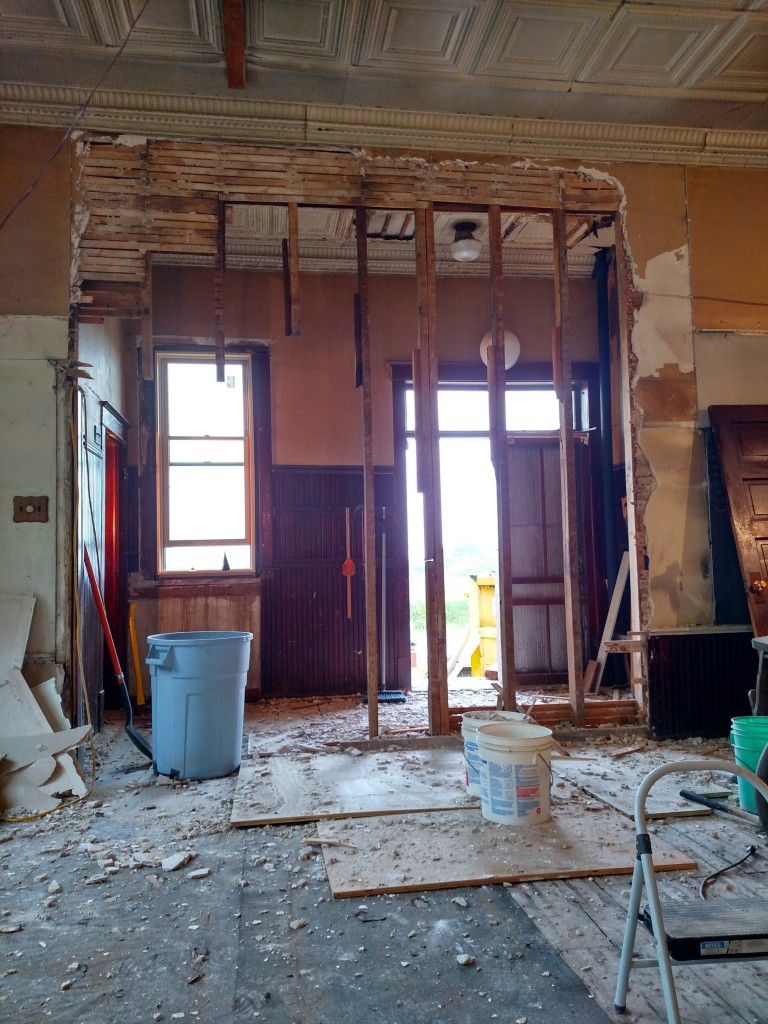 This used to be a doorway.  They must have been a bit short of lumber to fill it in, because they used parts of an old table for sides of the structure.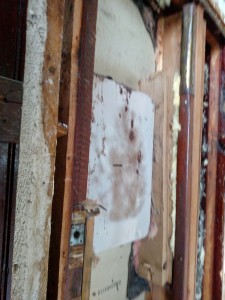 Interesting – this is an old way to straighten bowed wood.  Notice how it was cut almost all the way through, then they inserted shims and nailed a brace beside it for stability.  Seems a bit shady to me.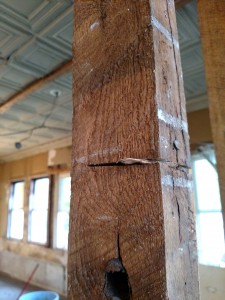 In the end, I'll again let Boo close the show, because after all that work, we were all tired enough to sleep on a rock.  She was the only one who actually did, but we were all very close.