And let the demolition begin!  As much as our goal is to preserve the school in as original a state as possible, there are some steps that just have to happen to make it a gem again.  So this week we continued the tear down – with help!  Not to scare any potential visitors away, but this is what happens when you hang around – you're given a hammer and pointed at a wall.  Janelle's mom and dad came for the weekend, and once we got camp set up (it looks like we have a crew of 40 on site with this set up, but really, only 4 of us) we did not hesitate to put them to work!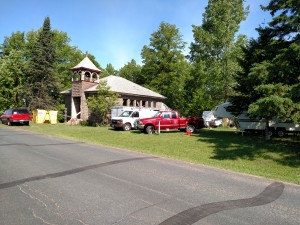 Here dad is removing all the lath and plaster from the back wall under the windows.  He made a great amount of progress in very little time.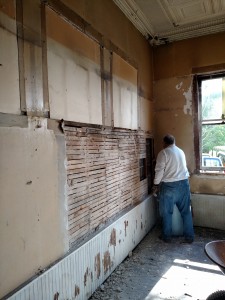 Not to be outdone, I donned protective equipment and dug in as well.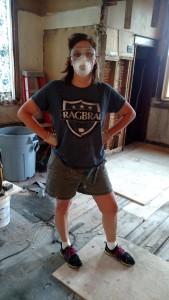 Protective equipment you say, whatever for, you say?  Turns out not only are tin crown moldings really beautiful to look at from the outside, but they make AWESOME mouse houses on the inside corners!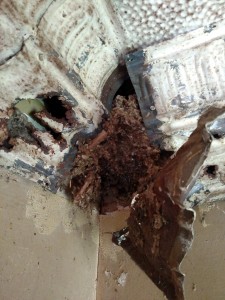 While I was busy on the ladder – climbing up, climbing down, occasionally falling down to speed up the process, Kevin checked off an item that has been on the master to-do list since last year.  Windows!  We now have new-to-us windows all along the south and east sides.  The sun streaming in looks great, and being able to look out all of them feels great.  I won't miss the plywood at all.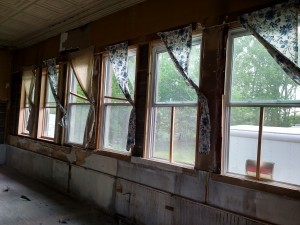 End of the day – school is starting to look a little different, a little more open, smelling a little fresher.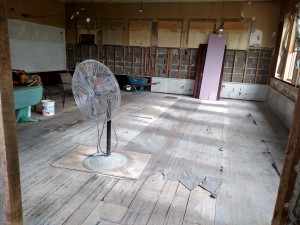 Best part of the day (after showers) is watching the sun set on the beans…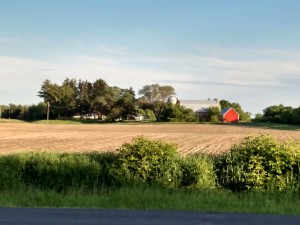 Setting up a makeshift kitchen for dinner…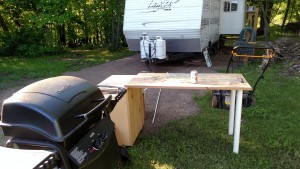 Creating Heaven in a Cone desserts on the fire…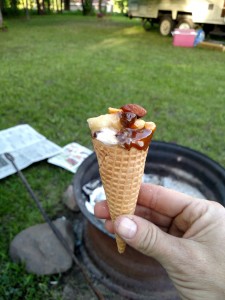 And relaxing and enjoying the great company.  We even took some time off to go visit a sister-school in the area – beautiful!