Sometimes it seems all the posts are about work – but sometimes it's important to stop and just take in the season, and be grateful for all the good things. Some of my favorites (so far) have been…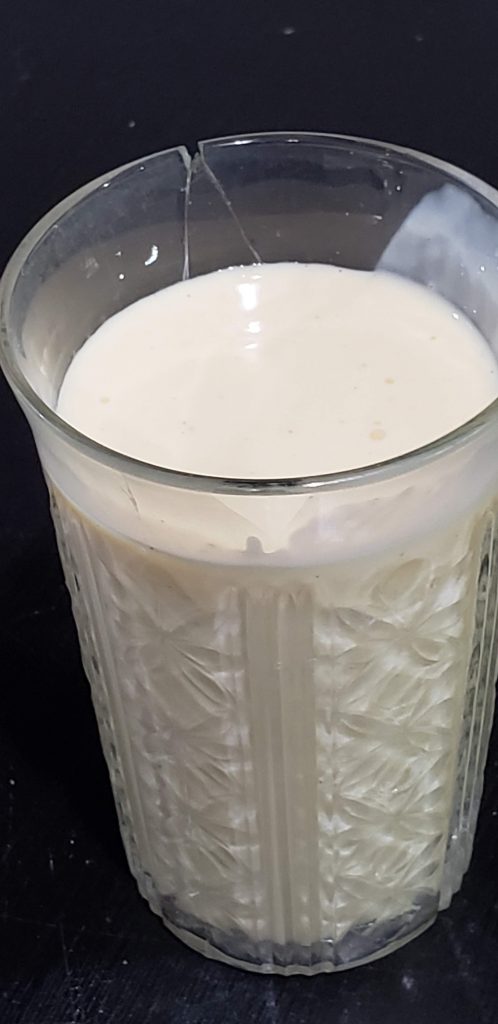 EggnoG!! My family knows my love of this drink of the gods. I savor every last drop. This was the first glass of the season. The broken rim isn't some metaphor, just the end of a good run for my up-cycled cup.
Sometimes you just need a hug and a protector. Boo spent quality time protecting Jax from scary construction noise.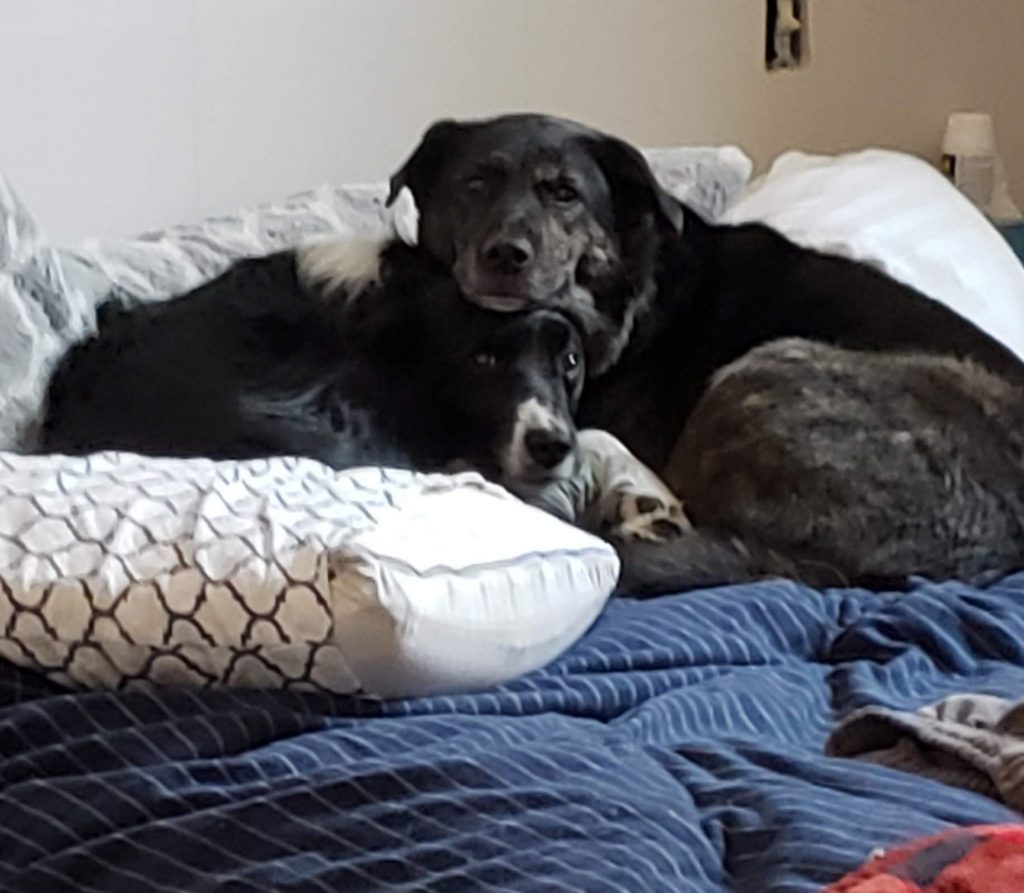 Dinner, family, friends, food (did I cover that?), cards and laughs. It all started here.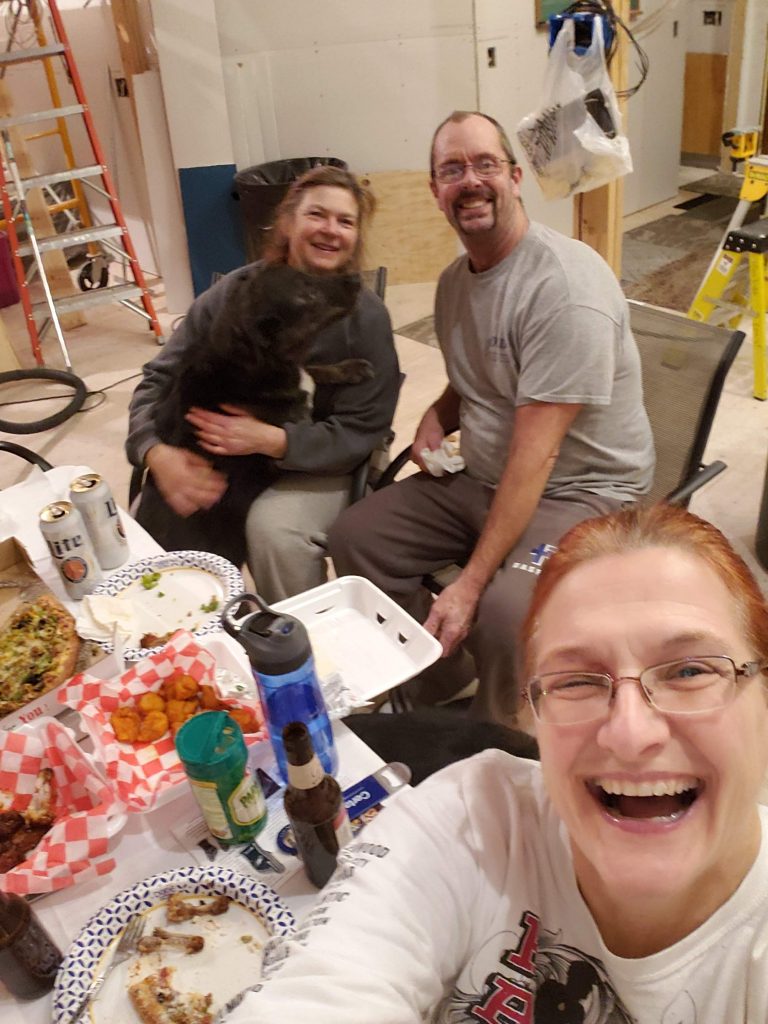 Which clearly led to dogs in hats….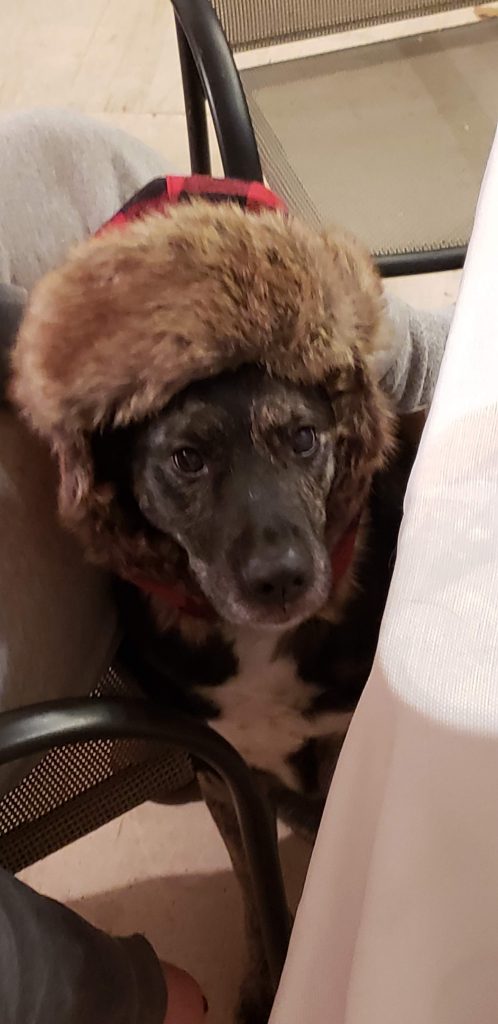 To be finished up with another glorious meal with family and friends here! We are blessed (if stuffed).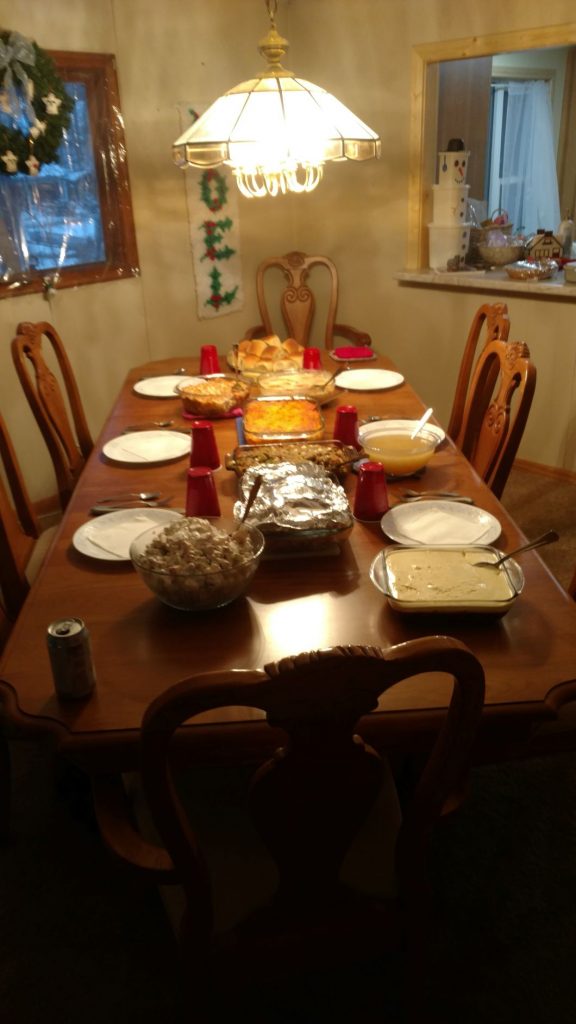 Topping it off, literally, a little holiday movie played all season in the bell tower – here's a still…unfortunately, tech support is off today, so I can't make it run!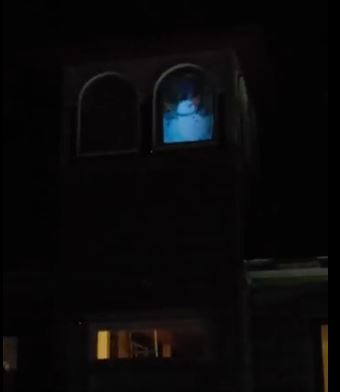 From us to you, a very Merry Christmas! the Schoolmasters at Bass Lake School.