We have remained tied up in chopping apart that tree (see earlier post), so this one won't have much meat. But I didn't want to leave you hanging!
To prove we haven't been complete slackers so far this summer – here we are moving rocks around. OK, it does really have a purpose. This was the landing pad for the old oil stove.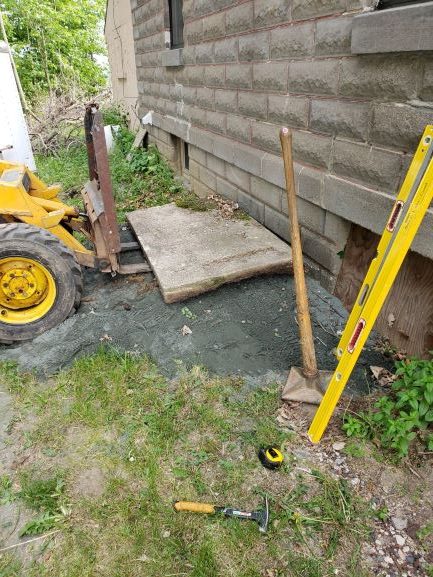 It has now been re-purposed for a HEAVENLY air conditioner!! The schoolhouse has clearly never had one of these, and we've lived without one for a few years too. This came just in time – cuz now it's a heat wave!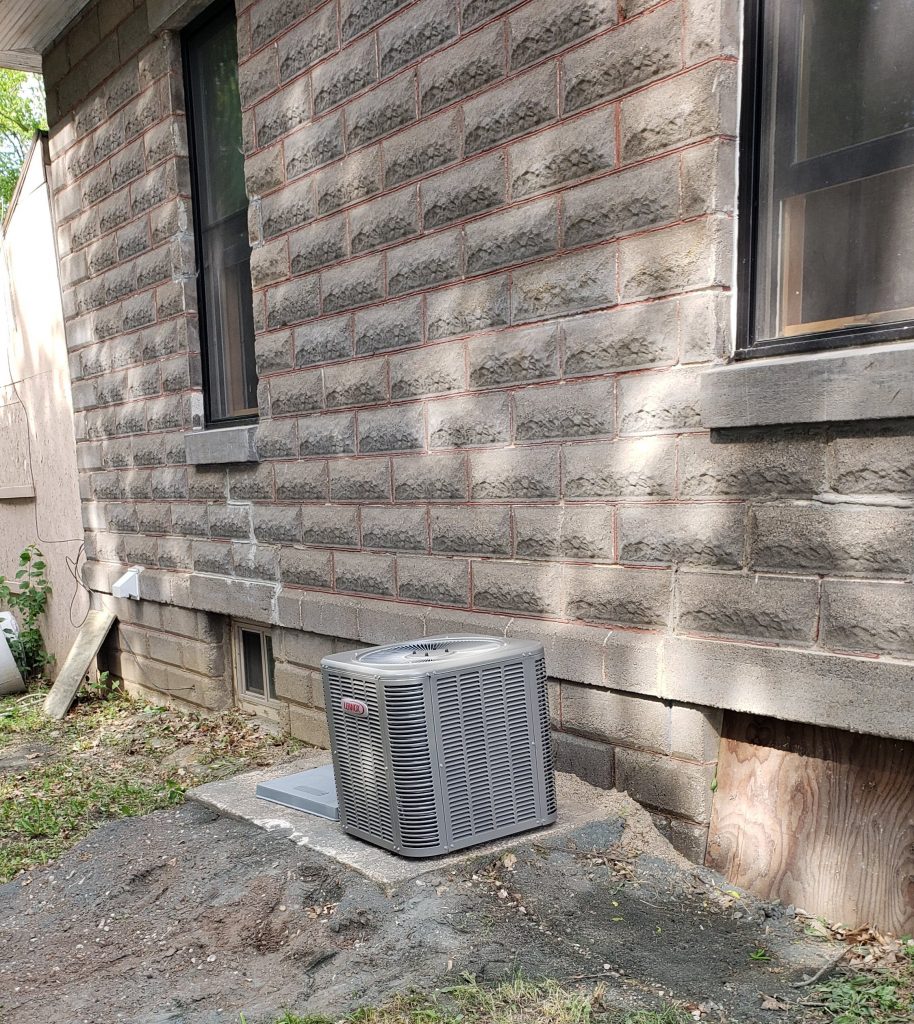 As for the nice cool indoors, the farthest I've gotten is to do a little shopping for doors. We have 9′ openings for the bathroom and bedroom, and want to put in some sliders, so we don't take up a ton of space. What we didn't figure, though, was finding vintage 9′ doors (yes, we could order some custom I'm sure, but we just don't have those kinds of funds, and the hunt is surely more exciting!) I found these, but tall as they are, are not tall enough. Anyone have some in a back shed you want to part with?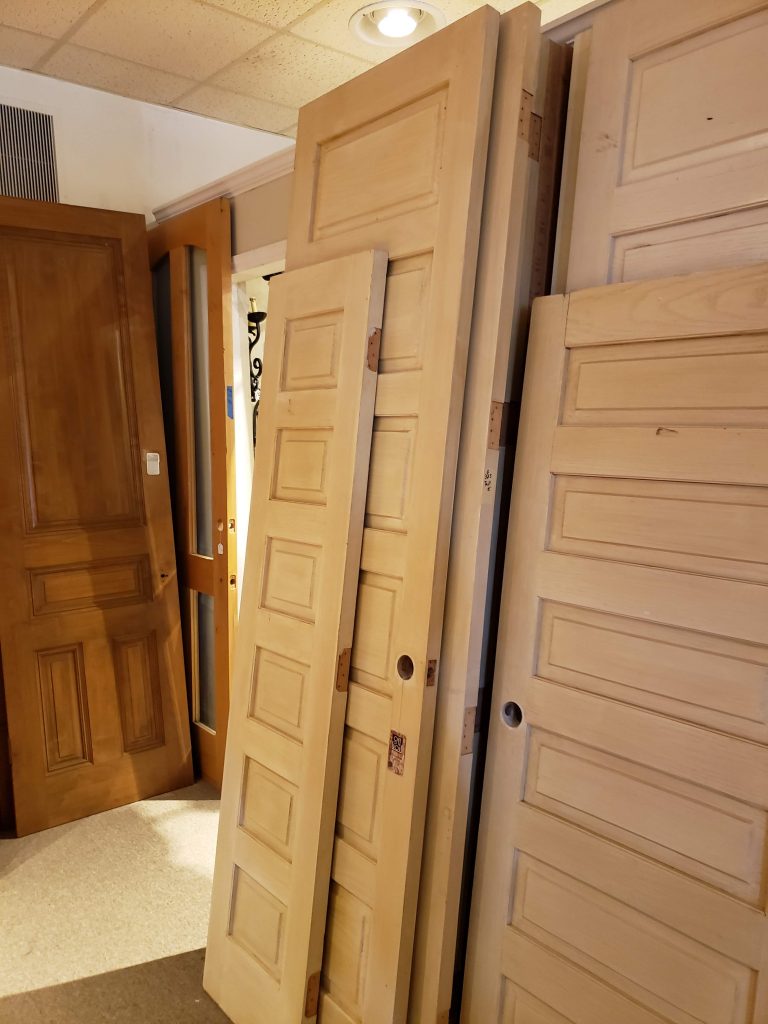 Probably the best highlight was talking to our new (and old) neighbors. Do you remember George the Farmer? Well his wife stopped by and said hello, and encouraged us to head over to the farm to meet the kids living there now. Sometime during the week some fabulous farm fresh eggs showed up. I think they are going to be great new neighbors! (Pictures to follow – I've been slacking on those too.)
Happy Fourth of July to you all!!