After what seemed like a super busy summer where we really didn't get much done inside, I finally have something to show! Here it is almost Labor Day, but the summer isn't quite done
First, Kevin found a map down in Osceola, so we decided it needed to go in the living room. Granted, it's maybe not quite vintage 1940, but close. We don't know where an original map might have hung, but this is a great place to add a little feel of the schoolhouse.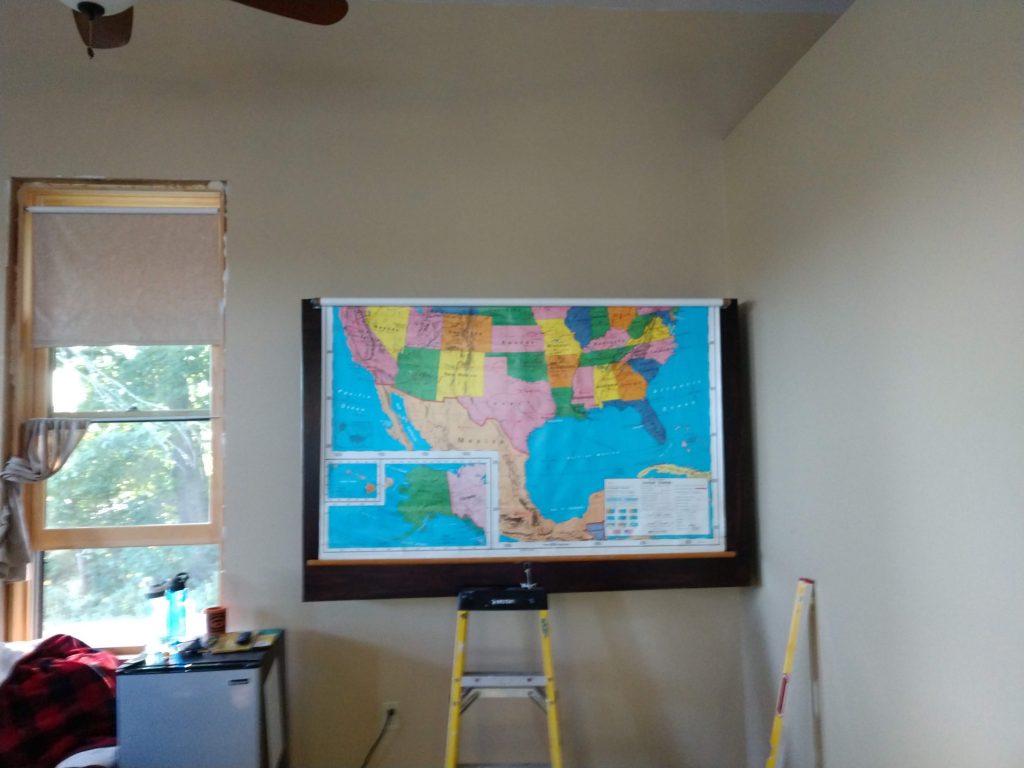 Next, for something totally different, and very UN-schoolhouse like but still fabulous, we finally completed the upstairs bathroom with a glass shower panel. My thoughts – everyone needs a little bling in their life, and this is mine. The picture doesn't do it justice, but I'm in shower heaven.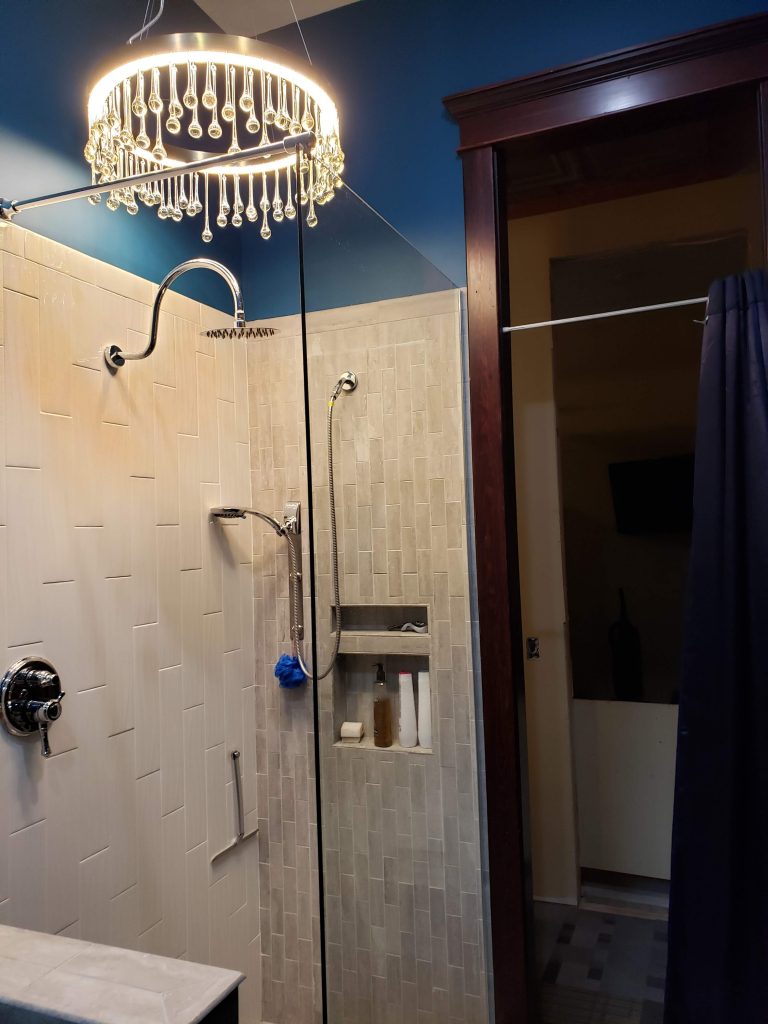 Last – and definitely the best for last – this is big….CHALKBOARD! Not this one…(although take a note of the last winter to-do, getting the bell up, so excited!!)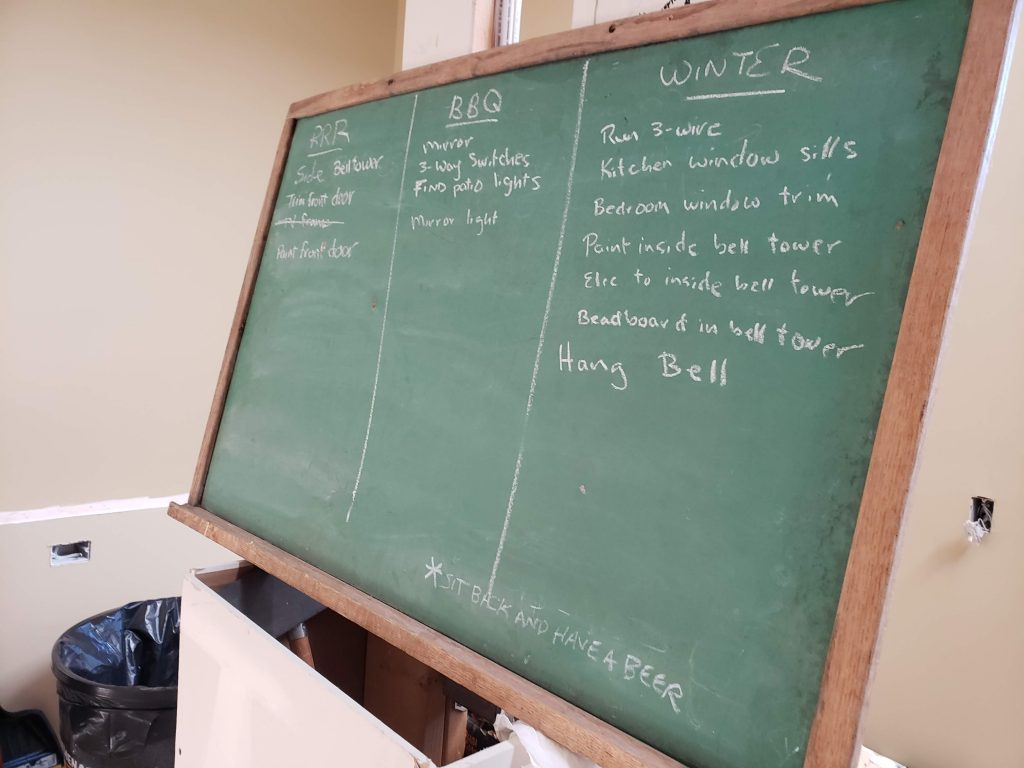 THIS ONE! This is one of the two original remaining slate chalkboards. What seems long, long ago we packed this away in a crate for safety, but it has finally returned to it's rightful place in the school. It was a bit heavy (thanks to neighbors Shane and Barkley and Kevin for the heavy lifting) – current estimate is 180 lbs , but it might be a fish story, destined to grow.To me, it seems to have a life of it's own, giving the school a true sense of history and a link to so many kids' pasts.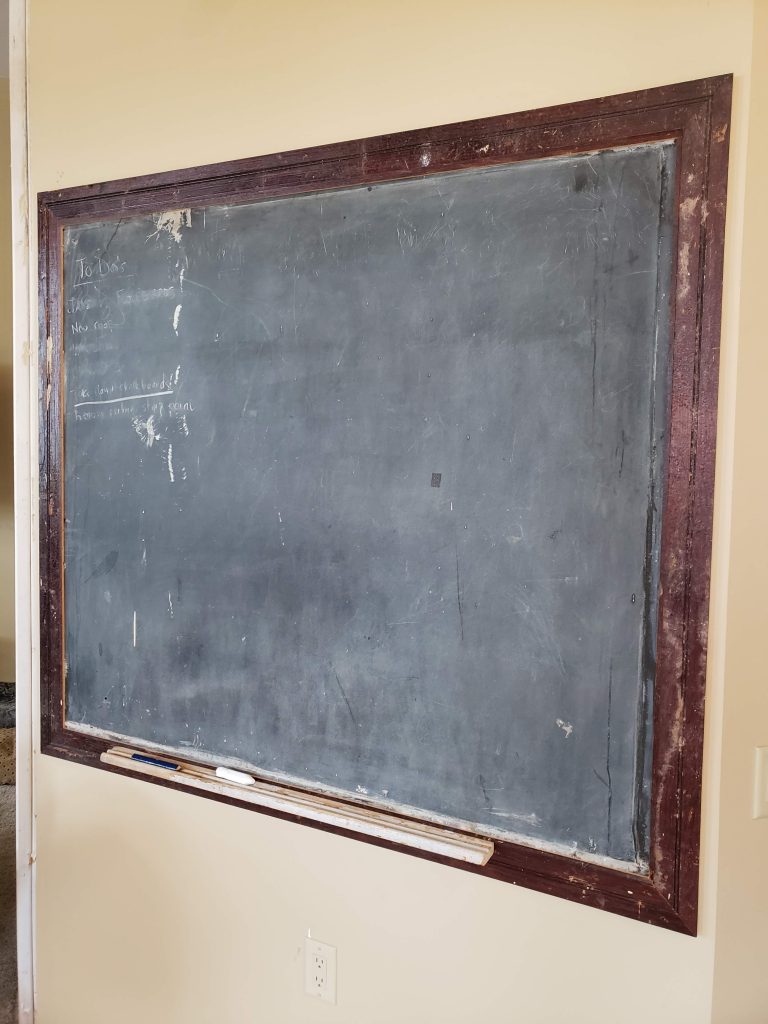 I can't wait to start adding more of the original school back to the story!