Quite a few times lately I've found myself saying you can't look at cake batter and declare a cake is ugly. You have to wait until it's finished. And here at the school I feel we've moved into the frosting part of cake baking. Everything we are working on now is just frosting to the cake. (It comes to mind maybe 'gravy' is the right analogy, but I can't make gravy work with my cake.)
But anyway, back to the frosting. Since we last met, we got the cabinets finished – shout out to Valley Painting and Decorating for the assist – and the countertops installed – kudos to Set In Stone for that as well! These two steps have been a long time coming, between the struggle to figure out where in the school they should live to saving up the money to pay for them. But WOW – we are so excited with the (closer to) finished project!!!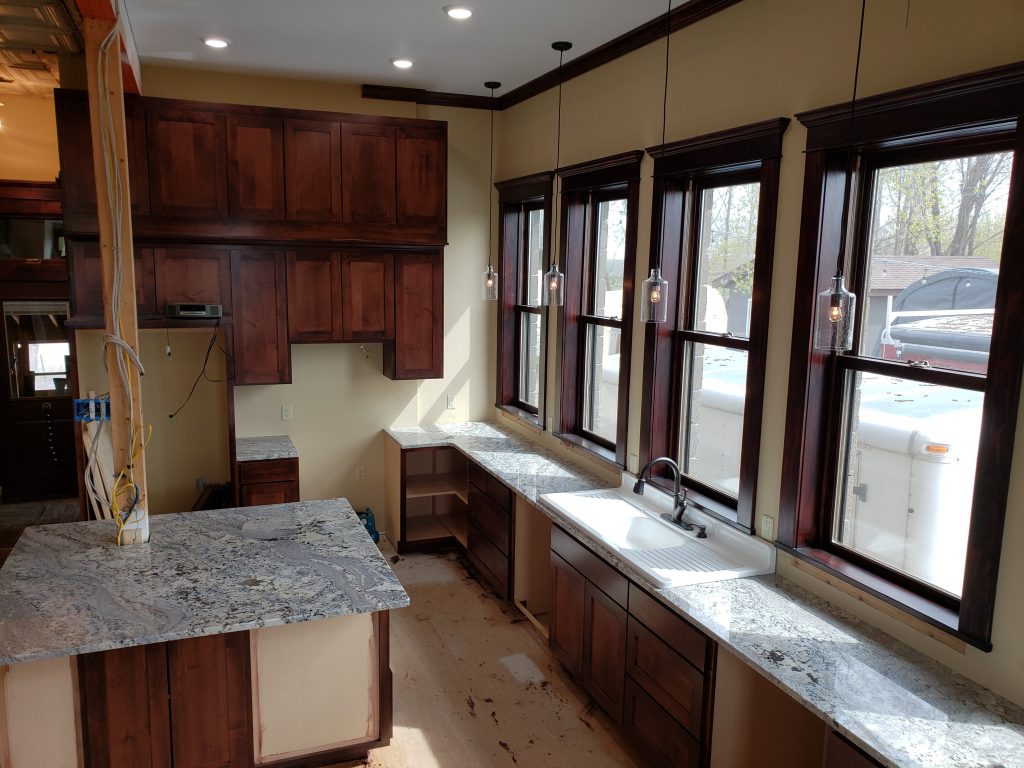 The sink came from our good friend Val's back yard, by way of her grandmas house. It's been sitting in our basement for a couple of years now, but it is simply AMAZING in a kitchen! And a ton of the little's came from Menards (of course).
To save money, we did do some finishing ourselves – well us with an assist from Chicago. Why is the supervisor always sleeping????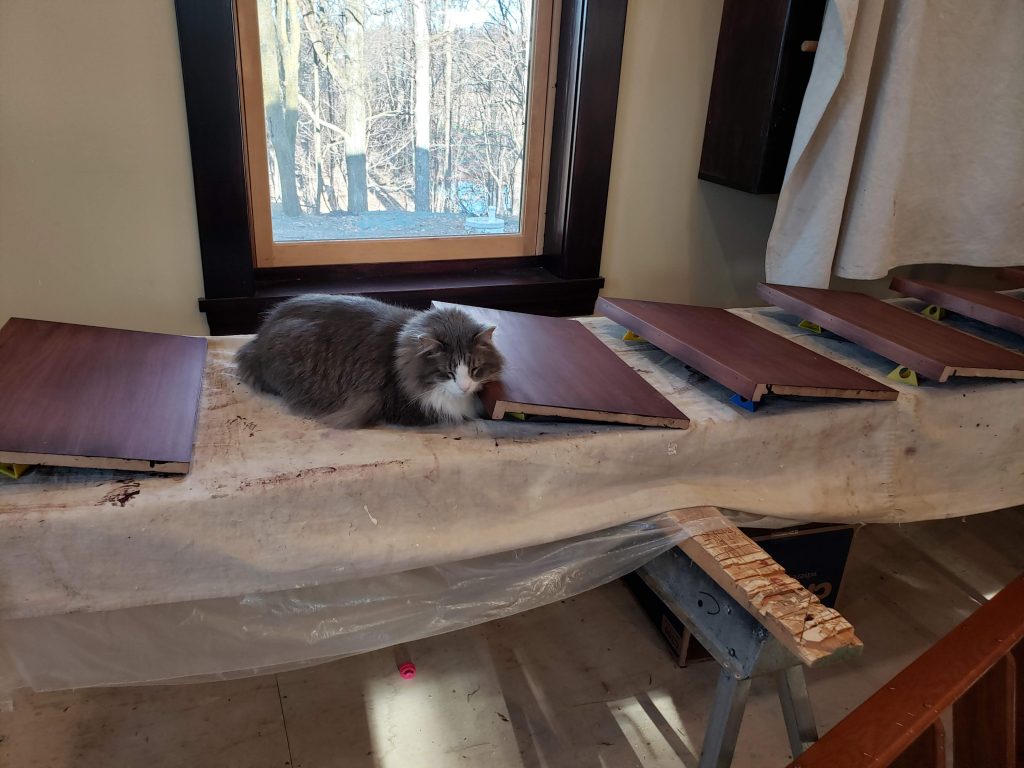 Another awesome find is the rolling ladder. Unlike the sink, it's still not ready for installation, but i think it's going to work out just fine.