We've experienced a true change from ongoing construction site to feeling like a proper home. Even though it's been almost 4 years since we sold my house in Minneapolis and fully committed to this being 'home', it's been In-Progress for so long that we've almost forgot what a normal house is like. But of course, the schoolhouse isn't a normal anything, so here's a few of the additions that we've been able to complete to make it feel like home.
First – the rest of the story from last month is the floors. I was completely floored (chuckling at my own humor) at what the floors looked like after we refinished them. On the left is new wood we used in the kitchen. We weren't able to find enough to do the whole floor, but this beautiful grade 2 maple is beautiful as well. Lower right is the old floor unfinished.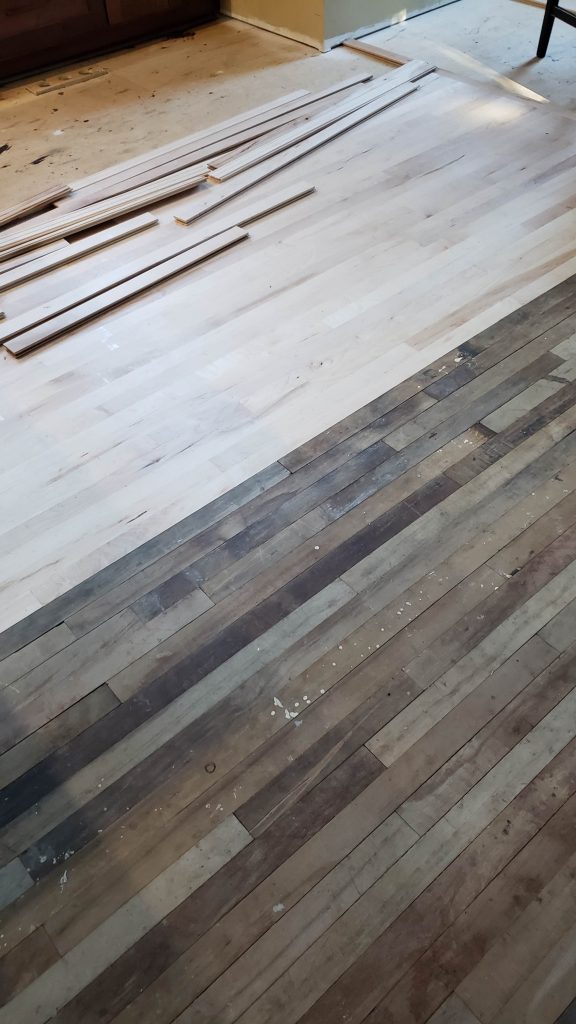 Below is that same old stuff, sanded and finished, The picture doesn't even do it justice – you'll have to come see it yourself. Shout out to Mick at Moore's for the fantastic finish! Who knew that under that 100 year old gray, worn wood was this amazing floor???!!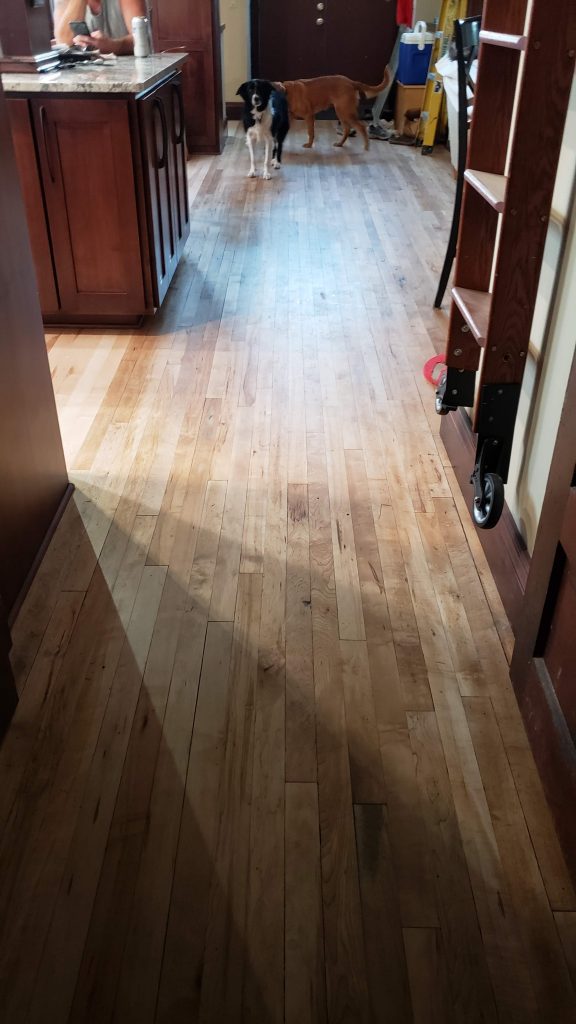 Then of course a proper home has a finished ceiling, so our friend Paul came and gave us a hand finishing off the trim in the midst of of thunderstorm and power outage, but it got done all the same.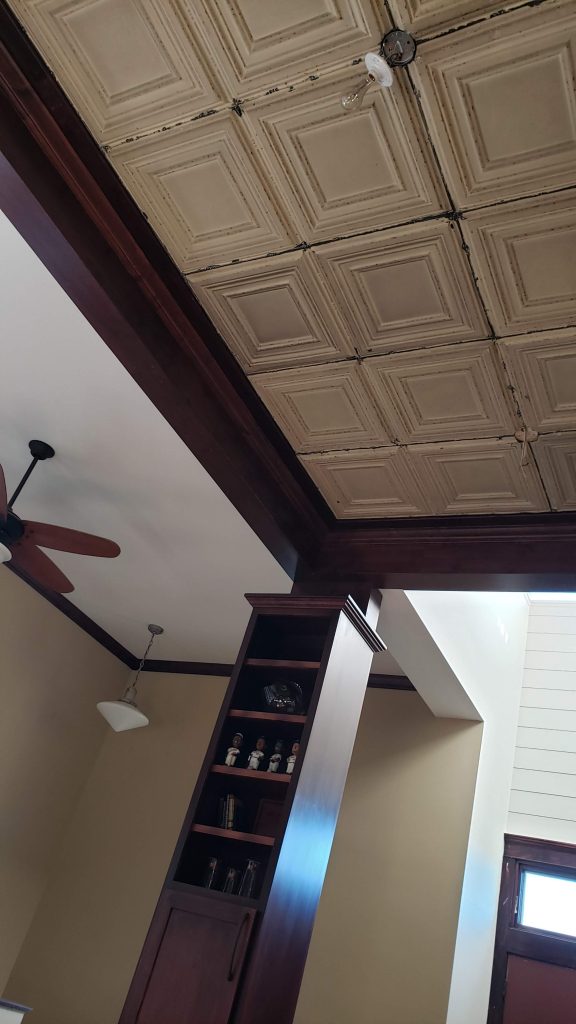 And finally – appliances – YAY!!! A new fridge, a real stove, and a dishwasher. I'm firmly in the camp that normal kitchen appliances are the most underappreciated fixtures in a house (besides heated toilet seats, but that's a story for another time).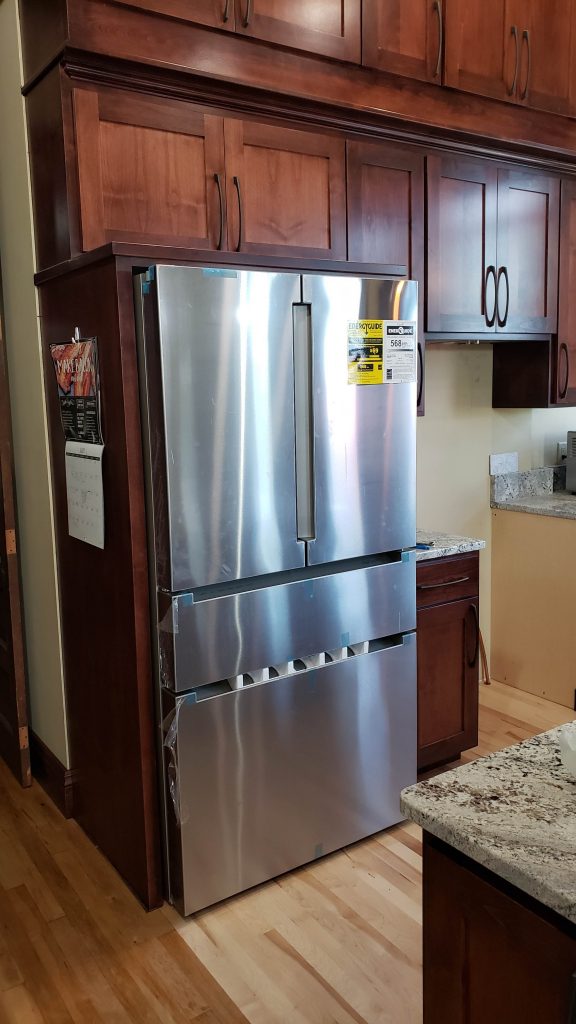 Furniture is another curious addition – we pulled our odds and ends out of storage and have chairs, dressers, art and the odd radio-come-storage shelf.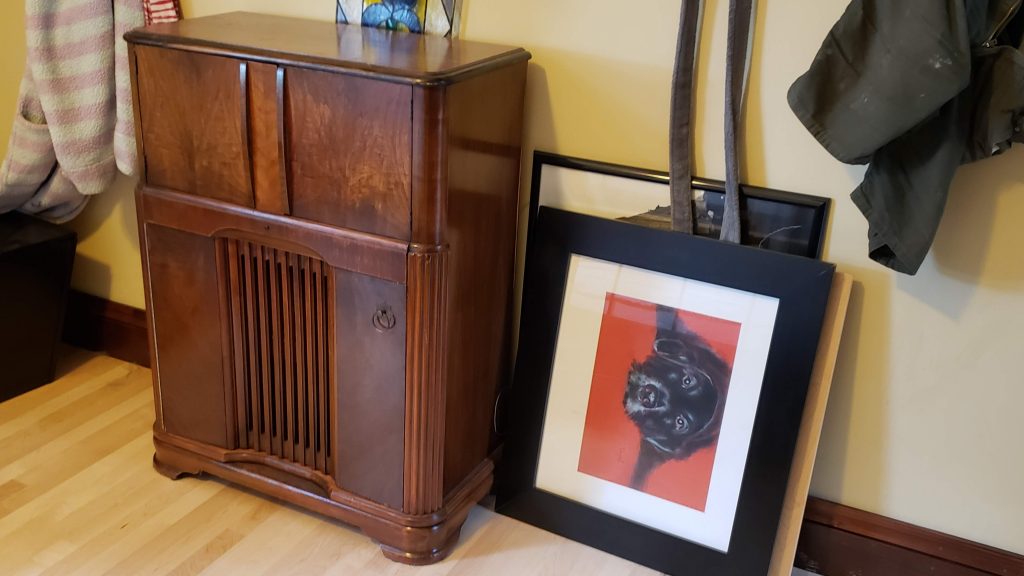 Like any other home, it's never really complete. We have the tile work on the backsplash to do, about a 100 additional little things to finish, and then of course the normal day to day. So more posts to come. But we couldn't be happier with that.