Adapted from the original by Clement Clarke Moore
'Twas the night before Christmas, when all through the school
Not a power drill was running, not one single tool.
The stockings were hung by the chalkboard with care,
In hopes that St. Nicholas soon would be there;
The pets were nestles all snug in their beds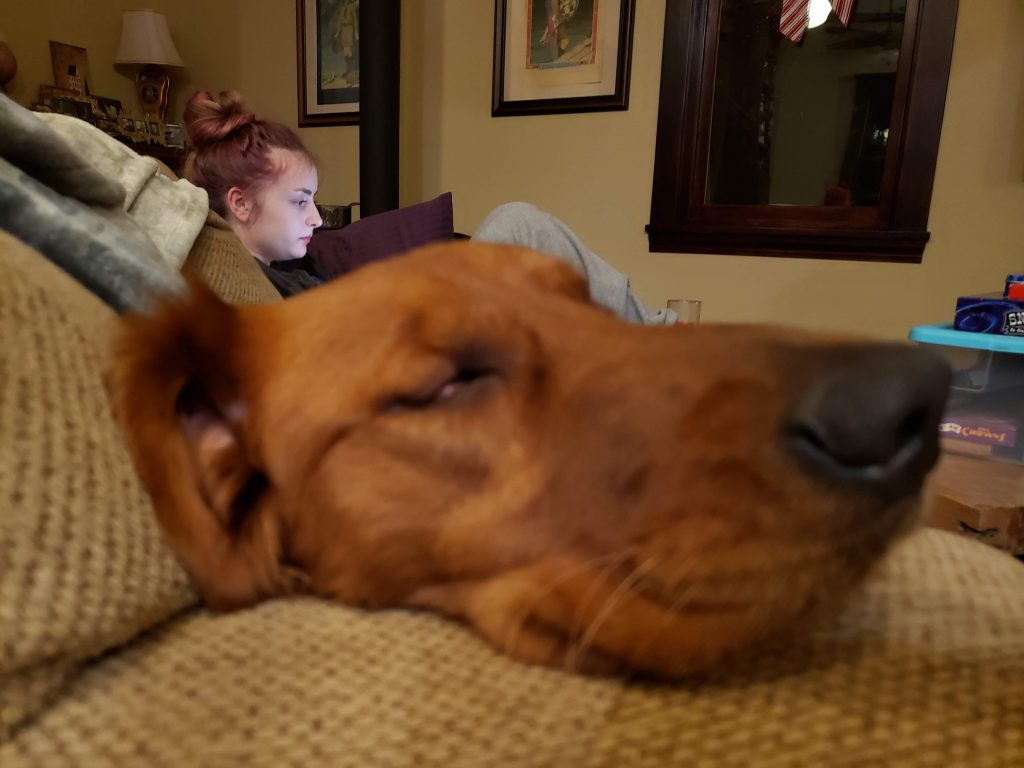 While vision of scoobi-snacks danced in their heads.
And mamma in her PJs and I in my cap
Had just settled our brains for a long evenings nap.
When out in the schoolyard there a Rose Suchak ladder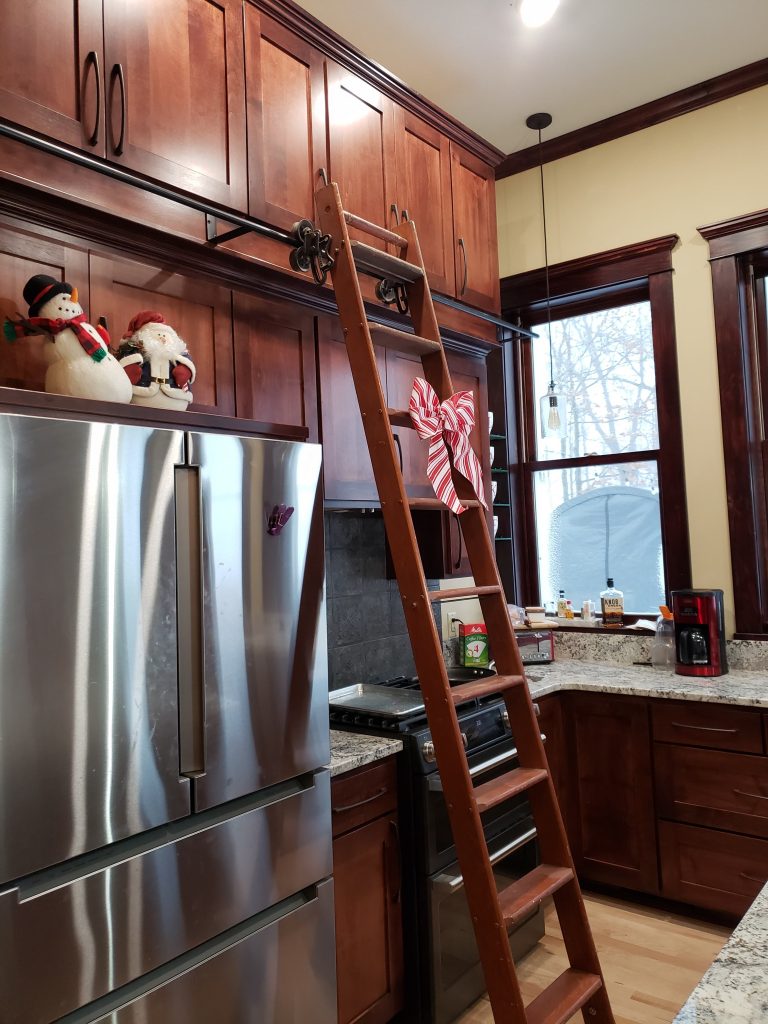 I sprang from the recliner to see what was the matter.
Away to the window I flew like a flash,
Tore open the curtains and threw up the sash.
The moon on the breast of the new-fallen snow,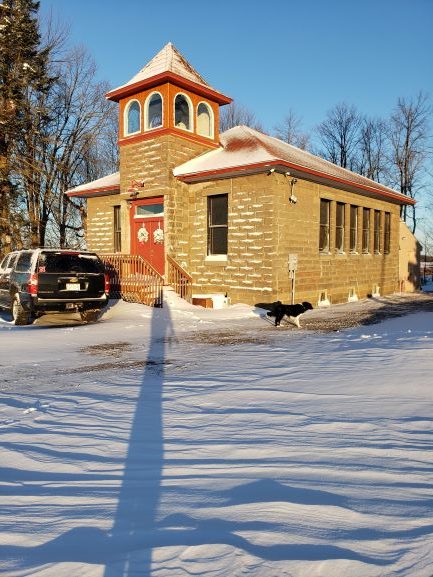 Gave a lustre of midday to the flagpole below.
When what to my wondering eyes did appear
But a miniature Ranger and eight white-tail deer
With a little old driver so lively and quick
I knew in a moment he must be St. Nick.
And then in a twinkling I heard on the roof
The prancing and pawing of each little hoof
As I drew in my head and was turning around,
Down the bell tower St Nicholas came with a bound.
He was dressed all in camo from his head to his foot,
And his clothes were all covered in chalk dust and soot.
He had a broad face and like us, a round belly
That shakes when we laugh like a bowl full of jelly.
He was chubby and plum, a right holly old elf,
And I laughed when I saw rim, reminded of myself.
A wink of his eye and a twist of his head
Soon gave me to know I had no new work ahead.
He spoke not a word but went straight to his work
And filled all the stockings then turned with a jerk
And laying a finger aside of his nose
And giving a nod up the bell tower he rose.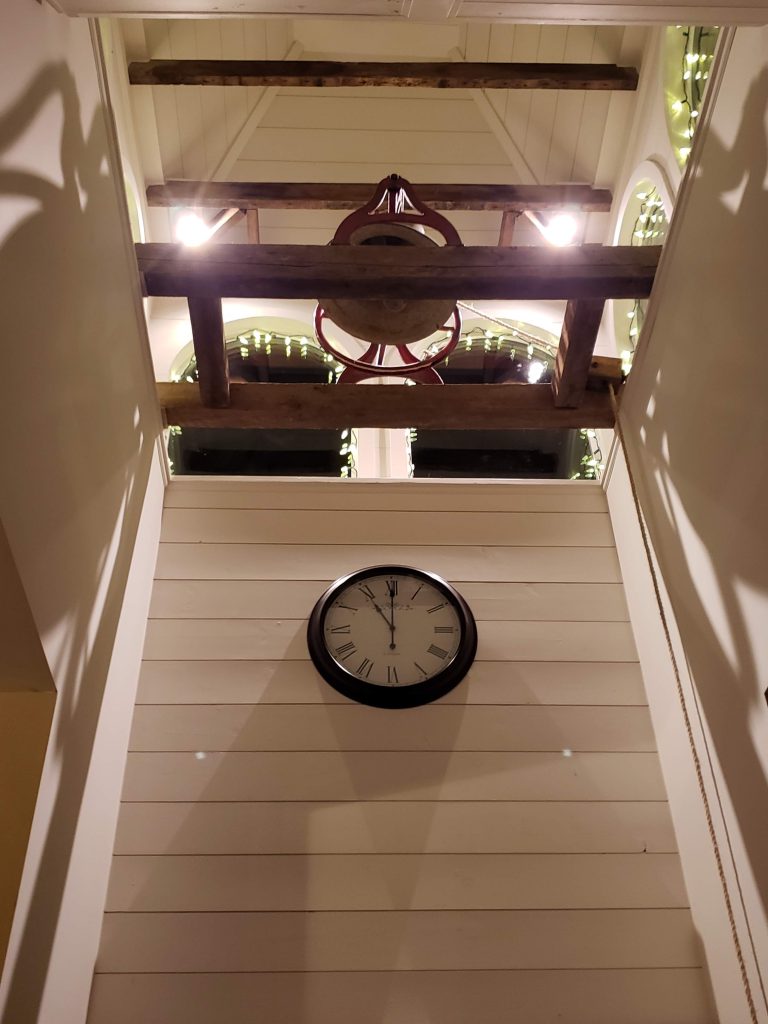 He paused just a moment, and in a whisper, not shout
Declared that the journey has been what it's about.
And I heard him explain ere he drove out of sight
Happy Christmas to all, and to all a good night!